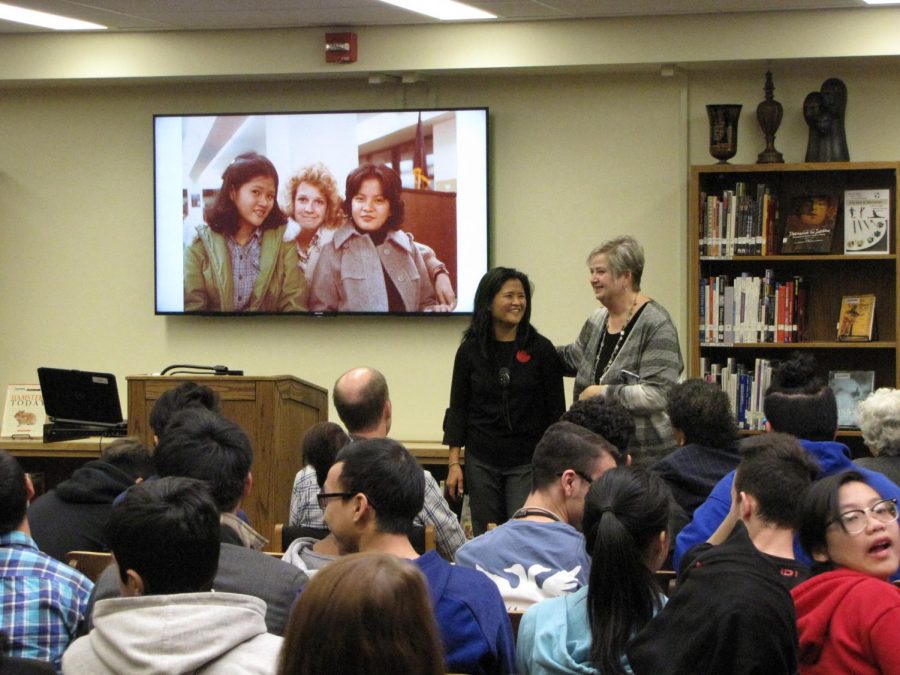 By Meg Boedeker |LHS News|
During the 1970s, a genocide brought about by the Khmer Rouge (a Communist regime that was led by Pol Pot) was in full force. This caused many families to flee from Cambodia to safety within the United States. Lincoln High alum Channy Laux's family was one of the first few to come to Lincoln.
On Tuesday, December 19th, during sixth period, Laux, a 1982 Lincoln High grad, visited the Media Center to talk about her new book and give a presentation to students and staff.
The book's title, Short Hair Detention: Memoirs of a Thirteen-Year-Old Girl Surviving the Cambodian Genocide, gives an insight into the true meaning and purpose of the book—to shed light on the issues facing those who have to leave their homes. Laux provides a deeper perspective into the lives of those who have had to flee their homelands for safety in times of great violence and tumultuous times.
Laux's book is a memoir of the years she had to flee from Cambodia due to the genocide brought about by Khmer Rouge. The book's website says, "Through the horrific journey, I experienced constant reminders to keep faith in God and to not lose hope that my family would somehow be able to survive."