All that and a bag of chips: Fall Festivus kicks off tomorrow
Audrey Perry – |LHS News|
With nearly 20 years of this school's tradition, Lincoln High is conducting the 2018 Fall Festivus celebration on Friday, September 14.
The one-of-a-kind celebration will take place in the afternoon on and around Beechner Field and the area to the west of the South Building. Clubs and organizations will have food, games, and activities available for students and staff. Some are free, others cost just a few tickets. Each ticket costs only 25 cents and can be purchased at various locations during the day. 
This year the school is handing out 2 free activity tickets as well as a free bag of chips to every student. Those tickets provide entrance to an activity such as the Feats of Strength, such as the joust, obstacle course, bungee run, and football toss. If you would like to challenge a staff member to one of the Feats of Strength, you can sign up here. 
The tickets and chips will be handed out to students in their 8th period class before being dismissed between 1:25 and 1:30 p.m. Students can purchase additional tickets for 25 cents apiece in the cafeteria or at the ticket tables on Friday.
Students are expected to stay on campus and follow the same rules and expectations.
In addition to the Feats of Strength, there are additional booths where students will be selling a variety of food (egg rolls, crab rangoon, soda, cookies, elote, walking tacos, etc), LHS teacher and Festivus organizer Shelley Swartz said.  "Students will also do henna tattoos and face painting."  A list of activities can be found on posters in several school hallways or by clicking here.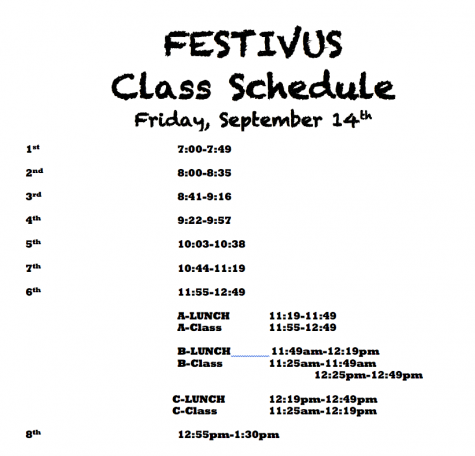 There will also be an adjusted schedule students will follow before their dismissal. Classes will be shortened to about 35 minutes, and 6th and 7th periods are flipped to accommodate lunch time.
Not sure where to go? Click here for a map of all of the activities.
Back in 1998 Festivus was created, then known as the Back to School Bash, in order to get new students involved in the school's clubs and activities. Since 1998, the Back to School Bash was funded and run by DECA cookie sales until 2005 when it was renamed by student council. Festivus is now a way to, not only get to know your school, but to support it as well.
"Have fun and enjoy!" Swartz said. With the exception of the bag of chips for all students, the tradition of Festivus stays the same: to bring together friends, food, and fun!
Leave a Comment
About the Contributor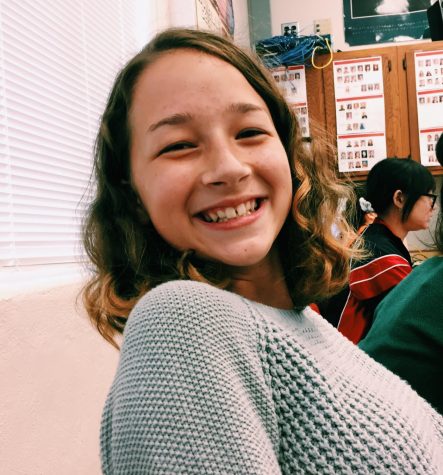 Audrey Perry, Editor-In-Chief
Hello! My name is Audrey Perry and I am an IB Junior at Lincoln High. It is my third year with The Advocate and I am currently the Editor-In-Chief on staff....