Links Football plans to go 'Hawk Hunting' this Friday
Hang on for a minute...we're trying to find some more stories you might like.
By Angel Tran
The now #2 Lincoln High School Varsity Football Team is scheduled to play #9 Lincoln Southwest this Friday, October 19th, 2018 at 8 p.m. at Seacrest Field.
Still on their 6-game winning streak, the Links, who were previously at #5, jumped into the #2 spot after their 66-31 win over previous state runner up Kearney High School last Friday night. With their next game against Lincoln Southwest this Friday, the Links have been preparing to add to their winning streak since Saturday. Even with LPS fall break on Monday and Tuesday, the team used the break from school as an opportunity to use those days to take their time in preparation for their last regular season game.
"We've been practicing a lot," Senior Wide Receive Jaden Horton said. "We've watched a lot of film on their players so that we can be better."
How has Southwest done so far in their season? The #9 Silverhawks, currently 7-1, are fresh off their 21-7 win over Grand Island Senior High last Friday night. The Links lost to Grand Island 42-27 at home at the beginning of the season. The rest of Southwest's season wins were over unranked teams, with their only loss to the also unranked Lincoln Southeast High School.
So what do we have that they don't? Looking at the stats, LHS has Senior Isaiah Alford sitting at 7th on the Class A Rushing List and 2nd on scoring touchdowns. Senior Cedric Case leads the state in passing yards and Senior Jaden Horton sits at 4th on receiving yards. The LHS Offense is #3 in the State.
"In my opinion, it's a new week for everyone," Horton said. "Their defense is good, but at the end of the day, what matters is how we all perform tomorrow night."
This week's match up is certainly one you won't want to miss. It's not just the team that's fired up either.
"Being a a leader feels good right now," Horton said. "Especially since we're playing some of our former teammates and our friends, it's going to be really exciting."
The Links play their last regular season game at Seacrest Field tomorrow at 8 p.m.
The theme is camouflage and Lincoln High School will be on the away side of the field. The cost for adult admission is $6 and students are $4. Students who have an ID with an athletic pass will be admitted for free. The forecast for tomorrow night looks to be around the mid 50s with clear skies, so dress for the weather! For directions, click here.
About the Writer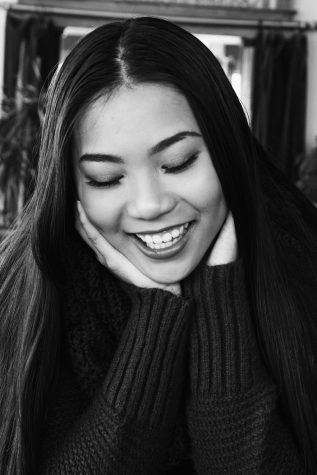 Angel Tran, Editor-In-Chief
"So live. Live. Fight like hell. And when you get too tired to fight, lay down and rest and let somebody else fight for you." -Stuart Scott



Hey...