Up All Night: No one gets tired of Lincoln High's annual Theatre-A-Thon
By Emily Price
What's better than spending the mandatory eight hours in your high school? Spending 24 hours in your theatre, of course! Theatre-A-Thon is a long standing tradition and fundraiser for the Lincoln High School Theatre Department.
With a $25 admission fee, students are allowed to stay in the theatre from 8 a.m. on Friday until 8 a.m. the following Saturday. Students remain onstage, in the Black Box, or in the tech room for 24 hours participating in a variety of activities. Students play theatre games, attend workshops to better their theatrical skills, participate in a highly competitive lip sync battle, compete to win a scavenger hunt, work on technical elements for the current show, and much more. This year's Theatre-A-Thon started on March 22nd and ended on March 23rd.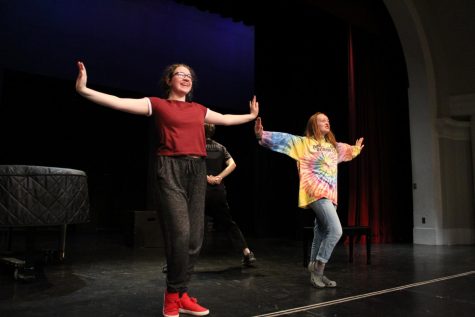 A light is placed onstage of the Ted Sorensen Theatre at the beginning of Theatre-A-Thon at 8 a.m. and stays lit until it is over at 8 a.m. The purpose of this is to symbolize theatre activities going on that may not be taking place necessarily onstage. For example, students may be working in the tech room on the set or in the black box doing workshops. This is still a theatre activity, even though it is not taking place onstage. The light is symbolic and represents all of the different activities taking place in the 24 hours.
"Back when [Theatre-A-Thon] started, it was a fundraiser, but it wasn't like how we do now where students paid," Theatre Director Justin Holbein explained. "[Students] would go out to local businesses and say 'Hey, would you spot $25 for us to do theater for 24 hours onstage?' because it was literally kids putting on plays for 24 hours."
Every year, the junior representatives of LHS Theatre Board are responsible for planning Theatre-A-Thon. This year, Junior Representatives, Jacob Vanderford and Delani Young were in charge.
"My favorite part was working with Delani to come up with some fun games for everyone to enjoy and just making memorable experiences with everyone!" Vanderford said. "It's just been so fun organizing this event and helping to fundraiser and support the theatre department."
Junior Carl Schack, Lincoln High's resident fight choreographer, as well as the grand champion of this year's Lip Sync Battle, has been attending Theatre-A-Thon since his freshman year. This year, he led a workshop for the first time that taught students fight choreography.
"I always go to Theatre-A-Thon because it's an all around good time," Schack said. "It's important to the LHS Theatre Department because it gives us a chance to get work done on the set, and we get to show people what theatre is, as well as try to get people to look into doing theatre in the future."
According to Delani Young, around 60 students attended Theatre-A-Thon this year, bringing the total raised to over $1,000. This money will go towards the theatre department's budget.  
"We have a very small theatre budget, and so anything we can do to supplement that helps," said Holbein. "The money raised goes towards costumes, props, rentals, and really whatever we need it for."
Just like Lincoln High, Theatre-A-Thon is one of a kind.  There will not be another Theatre-A-Thon this year, but keep your eyes and ears open for next year. 
View Comments (1)
About the Contributor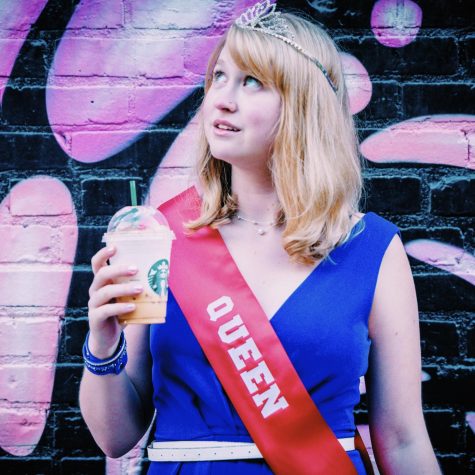 Emily Price, Reporter
Hey, y'all; Emily Price here! This year I am a senior here at the High. Other than being a staffer at the Advocate, I'm one of four of the lovely dance...