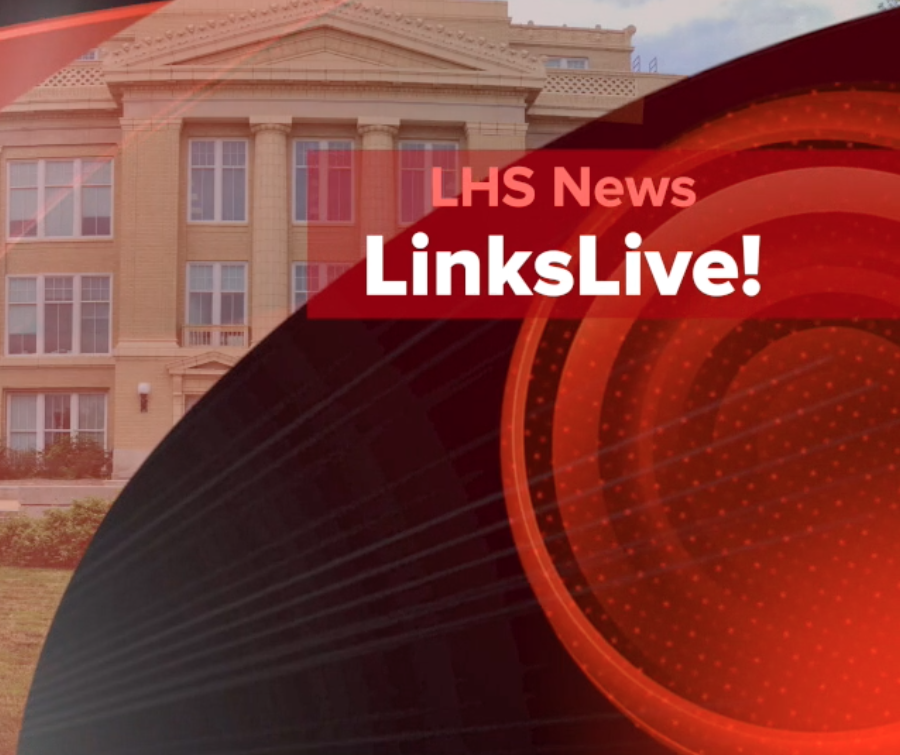 Tuesday, October 29, 2019
Good morning, Lincoln High! Welcome to LINKS LIVE! The Lincoln High Morning News Show.
I'm Avalena Baird
Today is our 50th episode of LinksLive! this year. Thanks to everyone for watching and thanks for your support. As always, if you have suggestions or ideas for future episodes, let us know in the comments field below.
English ARC is CANCELLED TODAY due to scheduling conflicts. We will resume our normal schedule of Mondays and Wednesdays next week.
All boys who signed up and paid for 1st session indoor soccer need to attend a short meeting after school on Wednesday 10/30 at 3:15pm in room 113. We will hand out schedules and rosters and go over expectations.
And now here's a message from Students Against Gun Violence:
"Hi everyone, it's Jasmine Amaya on behalf of students against gun violence. we will be launching our spooky season fundraiser this week. look for our booth in the cafeteria selling spooky themed goodies- stickers and temporary tattoo sheets for fifty cents, and bracelets for a dollar. we will also offer stationary so you can buy spooky grams for your friends. if you would like to get involved with students against gun violence and what know what you can do to advocate for comprehensive gun control, please see will west in room 335 or any SAGV member.
And now here's a message from Student Council about Hoops 4 Hope.
And now here's a message from The Wise Mind Project:
Today's After school Opportunities:
Games Galore + Chess meeting in Room 102
Kaleidoscope meeting in Room 101
Intramural Basketball in South Gym
College Club meeting in Room 100F.
Untold Migrant Stories meeting in Room 100L
Wise Mind Project meeting in room 118
Homework Zone at 2:15 in the Media Center
If you signed up to take the ACT Prep Classes, they start TODAY at 2:15 p.m. in Room 300, snacks will be provided! Check your email for more information.
A representative from the University of Nebraska-Lincoln Honors Program will be here today (10/29) during PLC time in Room 105 to help students complete their applications to the University's Honors Program. The deadline to submit and be notified by winter break is November 2nd.
There will be a Mandatory Wrestling meeting TOMORROW Wednesday Oct 30th at 3:15pm in the Wrestling Room. If you have any questions please talk to Coach Genrich.
In sports today Varsity Volley competes at District against Omaha North at Millard West at 4:30 pm.
Lincoln High Theatre will be having a fundraiser at A Novel Idea Bookstore downtown this Friday, November 1st from 5pm-8pm. The fundraiser will be all day and anyone is welcome to come down and buy a book! All proceeds go to Lincoln High Theatre and to those who would like to sign up and support our theatre the sign up sheet is on the tech room doors and if you don't have anything "costume-like" to wear, meet Lily Anderson at the basement door on October 30th.
A reminder that This Thursday is Halloween and students who wear a costume to school must make sure to adhere to the Lincoln High Dress Code. This means hats, masks, or face paint are not allowed.
And on the lunch menu today, we have:
Soft Shell Taco, Sub Sandwich, or a Chef Salad
MEATLESS ENTRÉES include:
Cheese Ravioli, a Meatless Chef Salad and a Garlic Breadstick or a Roll
That's all for today. Remember that you can see all past episodes of our show on The Advocate Online website at LHSAdvocate.com
Thanks for watching our broadcast, and we'll see you again next time on… LinksLive!