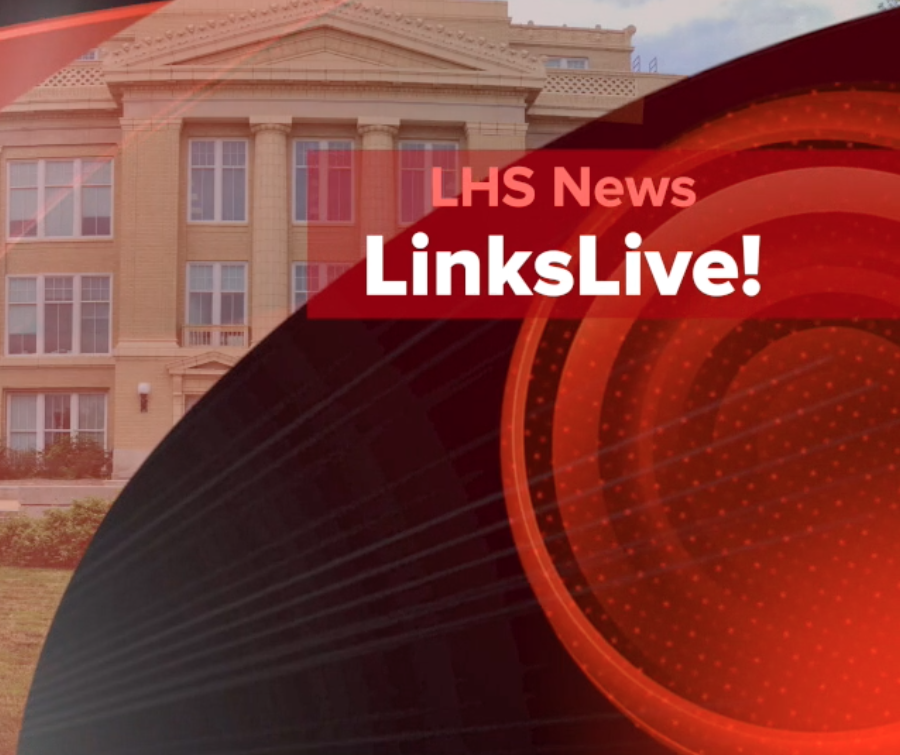 Thursday, November 21, 2019
Good morning Lincoln High! Welcome to LINKS LIVE! The Lincoln High Morning News Show!
I'm Jacob Vanderford
The weather is cooling off and fall is in the air. This means it is time for Play Production!
November 26, 2019, is the LHS Play Festival! 10 teams from around the state will be performing in the venerable Ted Sorensen Theatre. This play production showcase is an opportunity for young actors and One-Act productions to refine their performances prior to district competitions and the chance to qualify for state. This great tradition would not be possible without your support. The halls will be full of people in costume hauling pieces of equipment and sets throughout the day. Thank you in advance for your help and support.
"Attention all Lincoln High staff! National Honors Society has put together a staff breakfast to thank you for all your hard work! This event will take place during zero and first periods in the staff lounge on Friday, November 22nd. There are all kinds of breakfast options available, including breakfast burritos and yogurt parfaits. If you cannot attend during zero and first period, you can request the meal to be delivered to your classroom. Just check your email for the google form sent out by Mr West!
Here's a message from Native American Caucus
Thanksgiving is coming, and Native American Caucus would like to share some perspectives about the holiday and its history from NativeHope.org.
The idea of giving thanks is central to Native heritage and culture, and in this way, Thanksgiving is simply a chance to appreciate the good things of life like family, community, and the riches of the land. Long before settlers arrived, Native tribes were celebrating the autumn harvest and the gift of Mother Earth's abundance. Native American spirituality, both traditionally and today, emphasizes gratitude for creation, care for the environment, and recognition of the human need for communion with nature and others.
Thanks, from Native American Caucus
"LHS CLC THURSDAYS ARE BACK!
Today's After school Opportunities:
– Young Men's Business Leadership Academy meeting in Room 109
– Comic Creators Collective meeting in 135
– HOSA – Future Health Professionals meeting in Room South133
– LHS Step Chain IIG meeting in South230
– Young Life meeting in room 114
– Homework Zone including Science and English tutoring meeting in the Media Center
All students MUST Be in a supervised activity by 3:15pm. You will need a pass if arriving after this time. Once students leave the building, they will not be able to reenter.
"The High School CLCs and Collective Impact Lincoln invite YOU to our first YOUTH COMMUNITY BUILDER WORKSHOP this Sunday at the Bay.
This is a time and a place where youth can hear more about how to get organized around advocating for themselves and their communities!
We will have local community organizers leading a conversation about how to make impact in your community and local youth will discuss their own experiences organizing in and outside of their schools.
Join us on Sunday, November 24 from 12:00-3:00pm at The Bay (2005 Y Street) with lunch provided. Please register for the workshop here: http://bit.ly/youthcbw. Direct any questions to LHS School Community Coordinator, Chelsea Egenberger – that's me, in the Family Resource Center or by email at chelsea.egenberger@lps.org
We hope you will join us for the afternoon to connect with your peers and create positive change in your community!
"Slam Poetry will be holding ""Open Slam Practice"" on Thursday's after school in #234 Mezzanine from 3:15pm to 4:15pm…till the end of Semester 1….!!
*All are welcome; but practices are not required.
**contact coach Deets for more information = )"
How would you like to be part of the LinksLive! Team? Join the Broadcast Journalism class second semester. Fill out the application at Jump Code: YBO7 or See Mr. Keller in Room 308 for more information.
And on the lunch menu today, we have,
Spaghetti and Meat Sauce, Hot Dog on Bun, Personal Hawaiian Pizza, or a Chef Salad
MEATLESS ENTRÉES include
Spaghetti with Marinara Sauce and Cheese Sticks, Meatless Chef Salad and Garlic Bread
That's all for today. Remember that you can see all past episodes of our show on The Advocate Online website at LHSAdvocate.com and a list of all jump codes through the master jump code YZYR.
Thanks for watching our broadcast, and we'll see you again next time on… LinksLive!