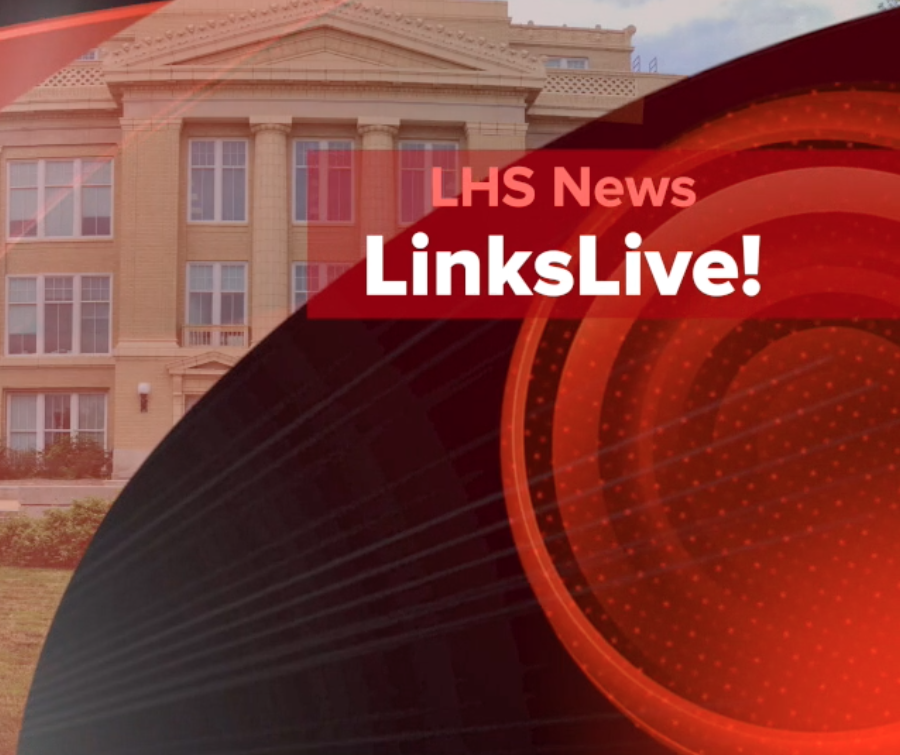 Monday, Dec. 2 2019
Good morning Lincoln High! Welcome to LINKS LIVE! The Lincoln High Morning News Show!
I'm Mikil Foss and I'm Rodrigo Muñoz
Welcome back! Hope you had a great Thanksgiving Break.
Remember that Club Day is TOMORROW! Remember that you MUST be signed up in order to attend club meetings today. You will NOT be excused from class if you are not on the official roster. Contact the club sponsor to get on the list for NEXT Club Day if you have not already signed up. You do not have to go to your regularly scheduled class first. Go directly to your club meeting, and don't be late, or you may be counted tardy.
"Slam Poetry will be holding ""Open Slam Practice"" on Thursday's after school in #234 Mezzanine from 3:15pm to 4:15pm…till the end of Semester 1….!!
*All are welcome; but practices are not required.
**contact coach Deets for more information = )"
Here's a message from Hope Squad
Hi, it's Ali from Hope Squad. We're here to let you to know we care for you with a Monday Motivation for Hope Quote. This week's quote says:
"The Concept of total wellness recognizes that our every thought, word, and behavior affects our greater health and well-being. And we, in turn, are affected not only emotionally but also physically and spiritually." This quote is from author Greg Anderson.
We wanted to say that we care, so hold on to hope, and have a great week.
Are you falling behind in an English class? Need some extra help or just a quiet, supportive place to work? You are welcome to join the English After School Resource Center in Room #316 with Ms. Rennings, any Monday or Wednesday, from 3:15 – 4:15. Stay just long enough to get the help you need or the entire hour! It's up to you! Teachers can assign students to ARC, but students are encouraged to come in voluntarily to get their needs met. There are ARC sessions for art, business, math, science, social studies, and world language classes, too. Get the help you need to meet your academic goals from Lincoln High teachers! See you there!
"Have you ever wished you could be a better public speaker? Do you enjoy acting? Do you have an important message to share? Do you wish you could win medals and trophies just for talking? If you answered ""yes"" to any of these questions, then LHS Speech Team has a place for YOU!
If you are still curious about the Speech Team, we welcome new members throughout the fall semester! Please join us ANY Monday in Room 302 after school to learn more!
Today's After school Opportunities:
– CityLight High meeting in Room 100M –
– Native American PEP meeting in Room 117
– Community Connections meeting in Room 118 –
– Latina Leaders meeting in Room 114 –
– Rubik's Cube Club meeting in Room 309 –
– Stand in For Lincoln Youth Chapter meeting in Room 116
– Life After High School meeting in Room 100L
– Magic the Gathering meeting in Room 104
– Hip Hop Dance Collective meeting in the Cafeteria
– Young Women's Business Leadership meeting in Room 102
– Homework Zone in the Media Center
And on the Lunch Menu today, we have…
ENTREE
Popcorn Chicken
Cheeseburger on Bun
Chef Salad
MEATLESS ENTRÉE
Garlic French Bread Pizza with Marinara Sauce
Meatless Chef Salad
VEGETABLE
Crinkle Fries
Romaine Lettuce Salad
FRUIT
Apple Wedges
Pineapple Tidbits
GRAIN
Croissant
If you see Mr. Ross today, wish him a Happy Birthday!
Stay tuned for our blooper reel after the end credits. Enjoy.
That's all for today. Remember that you can see all past episodes of our show on The Advocate Online website at LHSAdvocate.com and a list of all jump codes through the master jump code YZYR.
Thanks for watching our broadcast, and we'll see you again next time on… LinksLive!
LinksLive!
Season 1: Episode 70
December 2, 2019
Produced as part of Lincoln High Broadcast Journalism Class
Anchor:
Rodrigo Muñoz
Mikil Foss
Camera Operator/Lights/Audio:
Evan Schomer
Teleprompter/Studio Setup:
Avalena Baird
Guests:
Ali Diaz
Post-Production:
Alex Martin
Adviser
Gregory Keller
Lincoln High School
2229 J St
Lincoln, NE 68516
(402) 436-1301
lhs.lps.org
LHSAdvocate.com
LHSAdvocate.com/category/linkslive