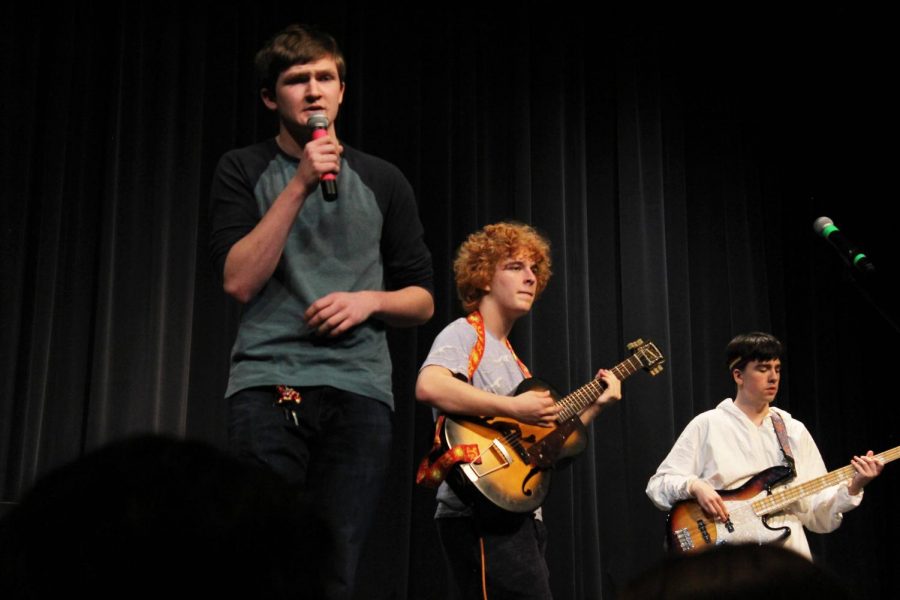 By Audrey Perry – LHS News
Friday night marked the annual celebration of StuCo's Respect campaign with their free concert, Bands Against Bullying.
This concert took place in the Ted Sorensen Theatre on at 7 p.m on the evening of the 24th.
In previous years, Bands Against Bullying, the highlight of the month, has been celebrated with photo booths, local bands, and education on bullying prevention.
Many local artists such as Smells Like Bold, Motel Citizens, Emma Harner, and Zeph Seibler performed, sharing new music with the school.
Student Council encouraged students to wear blue on Friday to the concert, with the purpose of supporting the initiative of the Anti-Bullying.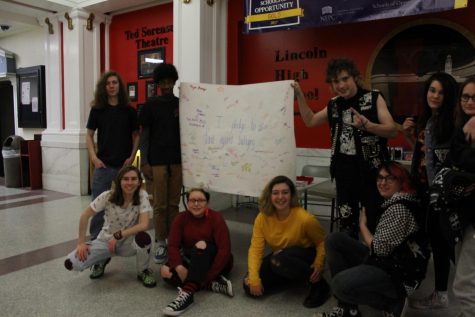 Though the concert was free, StuCo accepted donations.
"We hope the takeaway of the concert will be that people really have a chance to understand our message of what it means to be respectful, what it looks like, what you can do to make sure that it goes on in the community and to pass on that respect,"Quattrocchi said.
As this event started 8 years ago, it is now considered a part of Lincoln High tradition.
While this campaign celebrates tradition, it also exemplifies other aspects of the Lincoln High Links through each of their week's themes.
Each week throughout the campaign, StuCo asked students and staff to focus on a different theme.
The three themes this year were: Culture, Anti-Bullying, and LGBTQ+.
The first week was "Culture."
"Being able to respect and accept the differences of others prepares people to be global citizens by introducing them to people from a variety of cultures and social groups," Student Council President Juliana Quattrocchi said. "Culture and diversity in education develops understanding and social acceptance."
LHS was encouraged to practice looking at different cultures and celebrating diversity.
"Diversity at Lincoln High allows our classrooms to be filled with a variety of perspectives and views, thus enhancing our own worldview," Quattrocchi said. "Diversity is one of our greatest strengths at Lincoln High, so let's learn from each other, celebrate where we come from, and practice respect in all our interactions."
This second week focused on "Anti-bullying."
"Bullying is a very common issue in schools today," Quattrocchi said. "Here at Lincoln High, it is very important to be respectful of everyone so that bullying ceases in our school."
The third and final week, which started this past Monday, has a focus on the LGBTQ+ community.
"At Lincoln High, and as we go on in life, we strive to accept and respect all people," Quattrocchi said.
To end the campaign, this Friday is Express Yourself Day.
"Students, wear clothing that represents who you are as a person, through your identity and important aspects of your life: religion, sexuality, gender, hobbies, whatever represents YOU," Quattrocchi said. "Throughout this week, think about what Respect means to you and the purpose of the topic of LGBTQ+. Go Links!