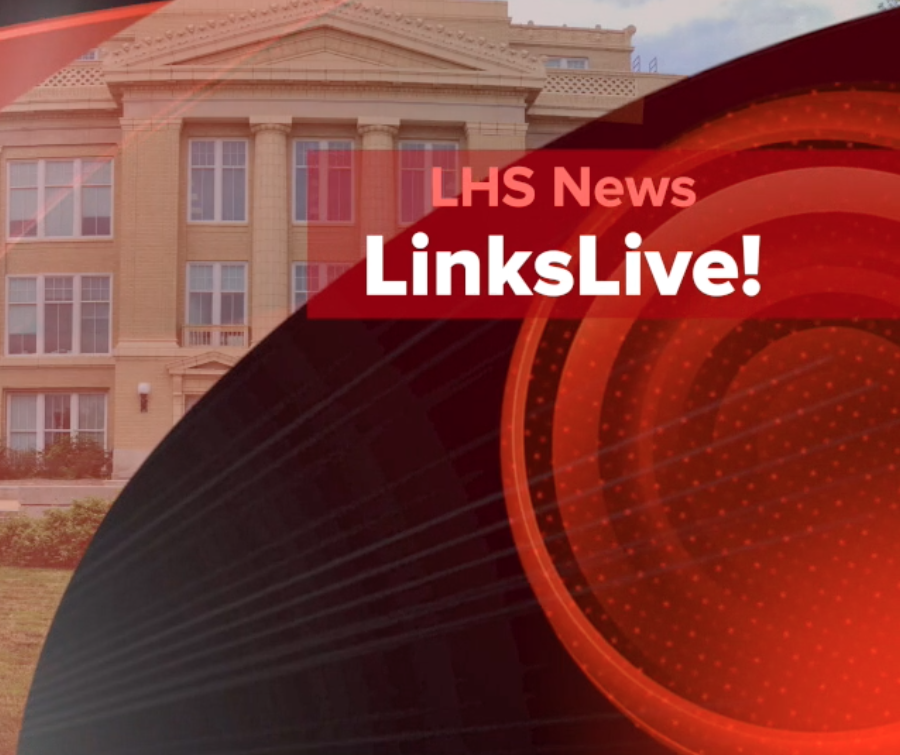 Tuesday, January 28, 2020
Good morning Lincoln High, Welcome to LinksLive! The Lincoln High Morning News Show.
I'm Alina Osborn, and I'm Rodrigo Muñoz
Teachers, please remember to show the MTSS-B lesson today during 5th period.
Attention Seniors: The Susan Buffett Scholarship deadline is approaching fast on Saturday, February 1st at 5pm. If you need help applying be sure to come to College Club in lab 100F, from 2:15 – 3:15 every Tuesday. College Club resumes this afternoon so come join us!
Do you have 5,000 or more views, followers, or likes on a social media platform? If so you could be in the Lincoln High Yearbook social media spread. Fill out the google form with the jump code, Y7R6 and you could potentially be featured in this year's Links yearbook. Once again, that jump code is Y7R6. Thank you!""
I'm Juliana Quattrocchi on behalf of your friendly neighborhood Student Council. This week is LGBTQ+ Week, the final topic of Respect Campaign. This past month we have acknowledged Culture and Bullying, and now the aspects of the LGBTQ+ community. At Lincoln High, and as we go on in life we strive to accept and respect all people. This Spirit Friday is Express Yourself Day. Students, wear clothing that represents who you are as a person, through your identity and important aspects of your life: religion, sexuality, gender, hobbies, whatever represents YOU. Throughout this week, think about what Respect means to you and the purpose of the topic of LGBTQ+. Go Links!
A reminder that The Blood drive that was canceled has been rescheduled for Monday, February 3rd. Stay tuned for more details.
Just a reminder that Tuesday's after school opportunities we have:
Games Galore + Chess! in room #102
Intramural Basketball in South Gym
Kaleidoscope in #101
Untold Migrant Stories in 100L
LHS College Club in 100F
American Sign Language in #100M
and Homework Zone in the media center.
Hop in on a club and check out what you've been missing!
A reminder that we have begun serving free dinner at LHS every Monday-Thursday night from 4:30pm-5pm in our cafeteria. Stop by after you get done with practice, ARC, or a CLC club and grab a free meal.
Tonight's Dinner Menu includes:
Cheeseburger on a Bun
Vegetarian Burger
Seasoned Fries
Pineapple
and
Milk
In Sports Today:
Varsity and JV Wrestling teams compete in a triangular tonight against Omaha Bryan and Lincoln North Star at Bryan High School. Both teams start at 7:00 p.m. Good luck wrestlers!
And on the Lunch Menu today, we have:
Muchos Nachos
Country Beef Sandwich
Philly Chicken Sub
Chef Salad
MEATLESS ENTRÉE
Black Bean Salsa Burger
Meatless Chef Salad
with a jalepeño cornbread or a roll
That's all for today. Remember that you can see all past episodes of our show on The Advocate Online website at LHSAdvocate.com and a list of all jump codes through the master jump code YZYR.
Thanks for watching our broadcast, and we'll see you again next time on… LinksLive!
LinksLive!
Season 1: Episode 96
January 28, 2020
Produced as part of the Lincoln High
Broadcast Journalism Class
Co-Anchor : Alina Osborn
Co-Anchor : Rodrigo Muñoz
Guests: Juliana Quattrocchi – Student Council
Camera Operator/Lights/Audio: Alex Martin
Teleprompter/Studio Setup: Angelina O'Malley
Editor:
Alex Martin
Adviser
Greg Keller
Lincoln High School
2229 J St
Lincoln, NE 68516
(402) 436-1301
lhs.lps.org
LHSAdvocate.com
LHSAdvocate.com/category/linkslive