Links football team takes loss to Bellevue East Chieftains, score 32-15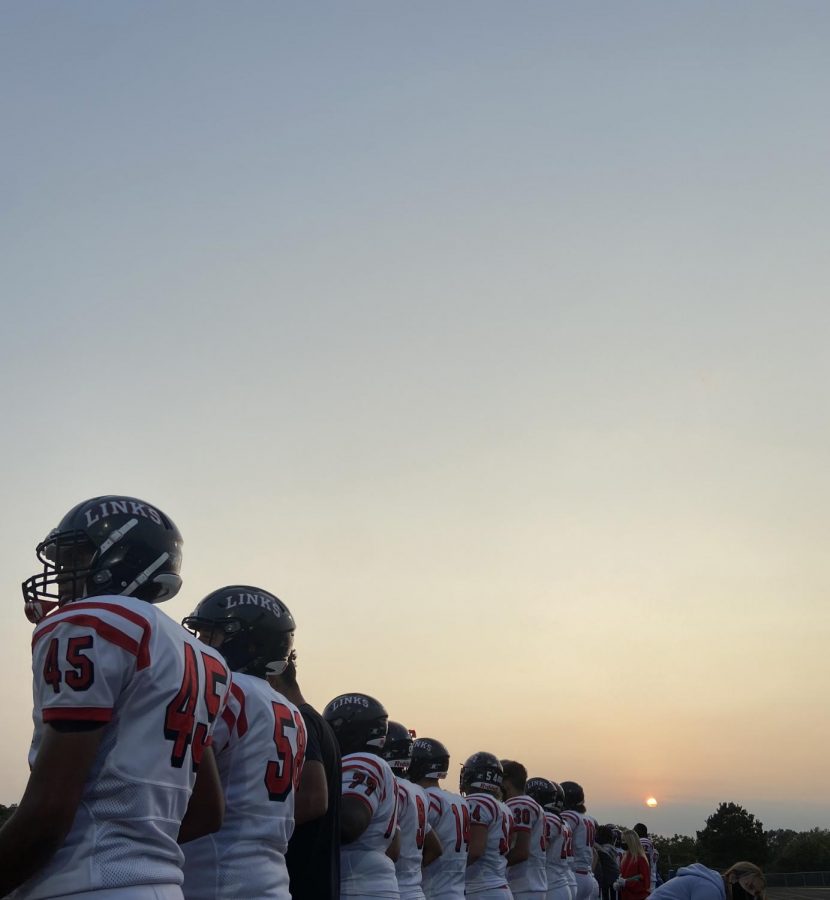 The Lincoln High Varsity football team played against Bellevue East on November 18 on a Friday night. About 100 people were in the stadium, and there were dry field conditions with some fair weather. The final score ended up being 15-32 with Bellevue East as winner.
The Varsity team went on to start with a very rough first quarter going scoreless and tough to make a good play. They did get some good runs for example one by Parker Vyhlidal with a 11 yard run in the 1st quarter on 1st and 10.
The Bellevue East Chieftains then went on to score and had a total of 12 points in the second quarter. The Links then got a fumble recovery in the second quarter causing Bellevue East to lose it right next to the end zone and not concede a touchdown.
The Links' defense was more in the game in the 2nd quarter but did allow another touchdown causing it to be 18-0. The Links got an interception close to the 40 yard line.
The offense was back on the field and making yards by getting a 10 yard run and getting into Bellevue East territory. Then Carson Hillhouse, with a 35-yard run, almost brought it home but was stopped at the 1.
The Links got one on the board with a 1 yard touchdown. Lincoln high went on to the 4th quarter with both teams still with the same score until the Links pulled a 5 yard touchdown making it 15- 18.
After that the Links could not pull off the comeback and lost 15-32. The offense was looking pretty rough in the first two quarters but then turned the jets on trying to pull a comeback.
The defense also had a rough start but held Bellevue East for the 3rd quarter making the offense get them closer to a win.
The Links with the top offensive stats in this game were quarterback Ja Reese Lott-Buzby , Parker Vyhlidal, and Adonis Hutchinson. Lott-Buzby had 22 carries, 22 rushing yards, 2.0 yds/carry, and 2 touchdowns. Vyhlidal had 16 carries, 79 rush yds, and 4.9 yds/carry. Hutchinson had a reception, 13 receiving yards, and a 13.0 yds/reception.
The Links with the top defensive stats in this game were Quinn Thew, Dylan Smith, and Keyshon Buckman. Thew had 6.5 tackles and one sack. Smith had 12.0 tackles and 0.5 tk/loss. Buckman had an interception.
Lincoln High ended the game with a total of 207 yards, 22 passing yards, and 185 rushing yards. The Links had 4-12 third down conversions, four turnovers, three fumbles, and one interception for Lincoln High. Don't forget to support the Links for upcoming games. Go Links.