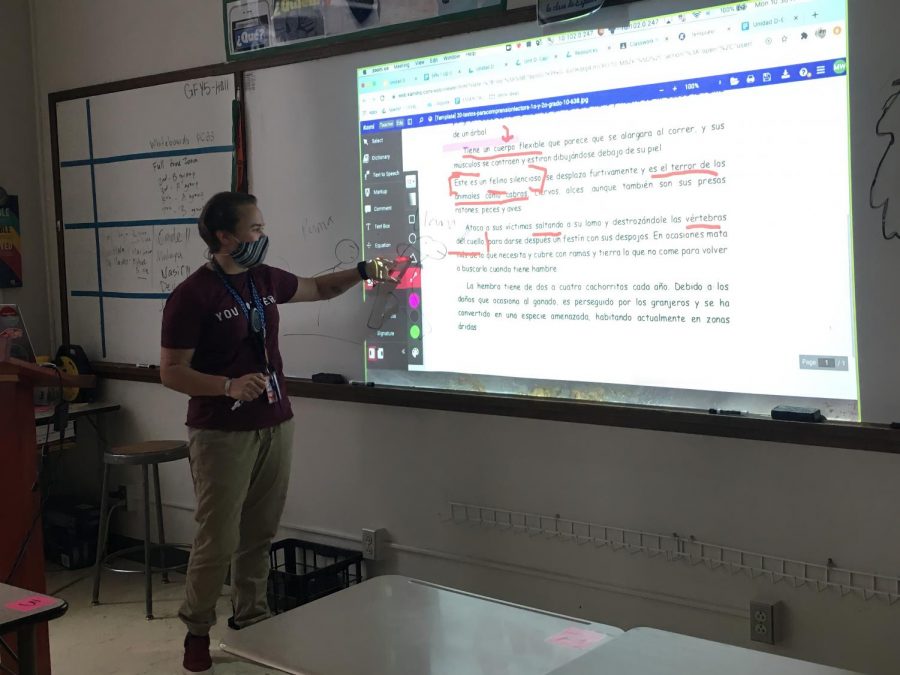 Laney Cowins
Mariah Wailes, a Spanish teacher at LHS, was involved in Taekwando for 12 years. She started training when she was in the seventh grade. She has won four world championships and holds a five degree black belt. Wailes said, "I started because I had a really bad temper. My parents thought it would give me an outlet." Her family decided to also join and four out of her five family members have a black belt.
When she moved to Nebraska in 2010, Wailes said she wasn't dedicated to continuing. She said, "My [sort of] coping strategy is looking back. Telling myself if I got through that, I can get through this."
Wailes went to the University of Nebraska-Lincoln.  She majored in Spanish and secondary language education. She received the EN Thompson Scholarship.
For her senior year of college, Wailes student taught in Spain for a year. While she was there, she visited 12 different countries. When asked about the change, she said, "The style of teaching was not similar to what I was used to here. It was an interesting perspective to get."
Wailes said her favorite part about teaching is getting to know the students. She said, "I can affect how kids see the subject and that's scary but fun."
When asked about her best personal accomplishment, Wailes said that she doesn't have a specific one. She said, "Everything you do, you think is amazing until you do something better." However, her most memorable achievement was for synchronized form. It is a team event that focuses on sequences of moves and the goal is the aesthetic. Wailes said, "There's this moment where you're scared out of your wits. I remember thinking we're so out of it. It was a really intense competition."
Her struggle while training was the lack of stiff competition in the area once she reached the highest rank. She competed in the world championships to challenge herself further. Wailes said, "If you're always taking up new goals, you're always going to do better."