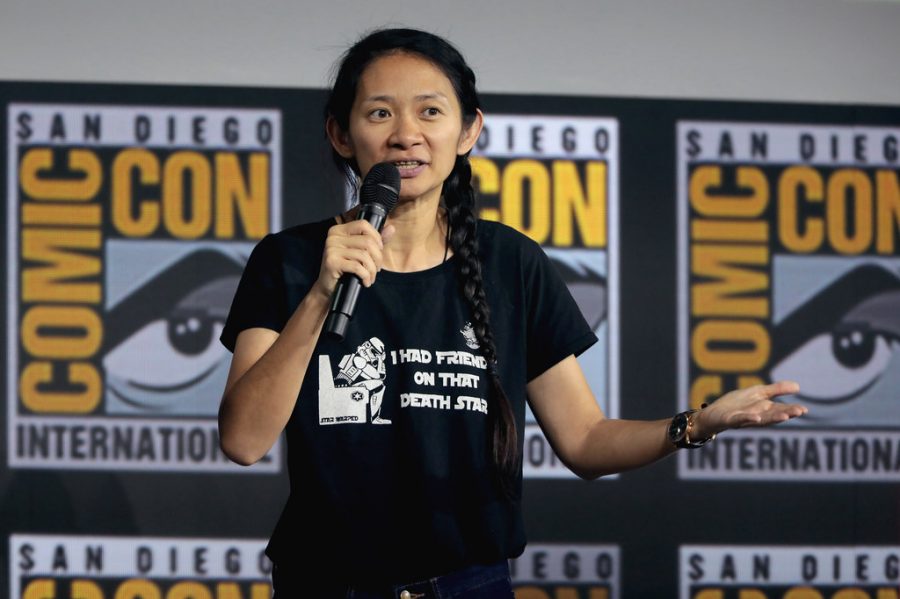 "Chloe Zhao" by Gage Skidmore is licensed under CC BY-SA 2.0
Chloé Zhao made history on February 28, 2021 when she won the Golden Globe for best director for her film "Nomadland," making her the first Asian woman and the first woman of color to receive that award. She became the second woman ever to win best director after Barbara Streisand's 1984 win for "Yentl." This year was also the first time in the Globe's history that three women had been nominated in the category of best director.
Zhao's win, however, comes at a time of increased hate and discrimination against Asians, Asian Americans, and Pacific Islanders. Anti-Asian hate crimes rose by about 150% over 2020, as reported by ABC News, and we are seeing more attacks against Asian elders, as well as the recent shooting in Atlanta.
I think it is important to contextualize Zhao's Golden Globes win into this social climate without diminishing her achievement. While we need to recognize this increase in discrimination, I think it is valuable to take this time to acknowledge Chloé Zhao's success as an affirmation that we belong.
As a young Kazakh woman living in the US, I was really excited seeing Zhao be recognized for her achievements and have her work be awarded by an industry in which women, specifically Asian women are underrepresented. In fact, as reported by a 2017 article from NBC News which covered a report from the University of Southern California Annenberg School for Communication and Journalism, "The report found that over 1,000 surveyed films, only 34 — or 3.4 percent — had an Asian director. Of those projects, 31 were helmed by men while three were directed by women." As such, it is important to celebrate Chloé Zhao's triumph as a step towards increased diversity within the industry.
Zhao's win at the Globes is important to representation of Asian women, and indeed all women, as it shows that our work and the stories we tell belong in filmmaking. It allows young girls to see themselves or people who look like them being distinguished in their field—and by seeing that it is possible, it can inspire them to tell their stories too. Zhao's win is one example of affirmation that Asian and women's voices matter, that they should be heard and amplified.
Most importantly, it is hopefully an indication of positive change within filmmaking, of creating spaces with more diversity and inclusion to make art and which can be recognized and appreciated. So that one day we will celebrate the stories and achievements of a diverse range of people and experiences as a given, rather than a historic occasion. So that there is not another almost 40 year gap between women being awarded "best director." So that more and more films directed by women, Asians, Asian Americans, and people of color can be seen, recognized, and appreciated.