New Teachers Bring Energy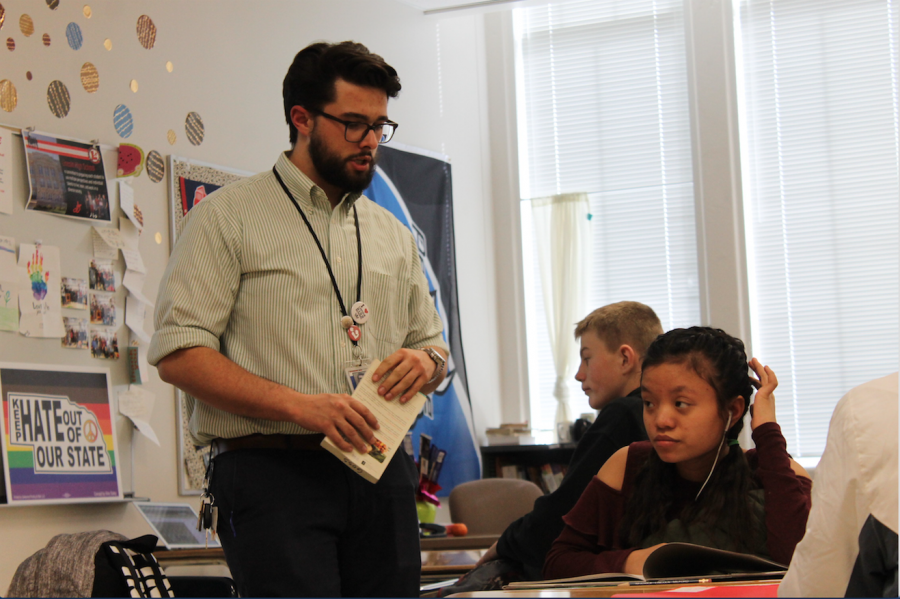 By Porshe Miller -Feature-
As the school year is coming to an end, Lincoln High has welcomed many teachers who are now part of the community. Derrick Goss, a new English teacher this school year, didn't just start out at any school but was a student teacher for English teacher Deborah McGinn last year.
"I knew from the moment I walked through the doors the first day that I wanted to stay," Goss said. "Lincoln High has one of the most unique, magnetic, positive energies of any school I've ever been in."
"When you walk through the halls, you hear 30 different languages, you see hundreds of students, and what strikes me most is that you also see hundreds of smiles,"Goss added. "Lincoln High is the most diverse school in the state, and we use that to our advantage in ways that I don't think other schools do. It's just a happy, energizing, place that brings a smile to my face anytime I walk the halls."
Goss originally went to college for a Mechanical Engineering major, and after a couple of months he realized he wanted to be happy rather than make a lot of money and hate his job.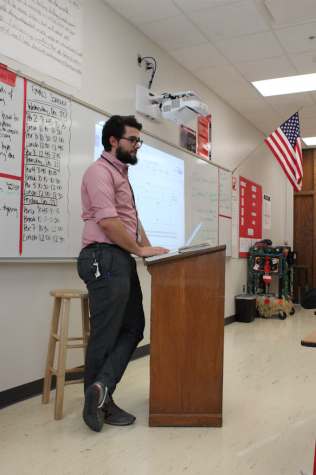 "I am SO glad that I made the switch. My only regret is not listening to my heart sooner." Goss said.
After bumping into a education professor at UNL he discussed pursuing a degree in education, and he began his career. Goss loves the work he has been doing this year, and he teaches a wide range of classes including Composition, Oral Comm, Creative Writing, Reading, and he is also the assistant Speech coach.
"I really enjoy getting to see such a wide variety of students every day. It's certainly never boring!"Goss said.
Goss has ridden his bicycle across the state of Nebraska twice and owns a two motorcycles, one of which is a modern 2013 Harley Davidson Switchback, which is a big, handle-bar rumbling, growling pipes kind of bike, and the other one, a 1985 BMW K100, he is restoring in his free time.  Overall, Goss is an interesting character who is here at Lincoln High to help teach students what the difference of a choice can make. We would never have met him if he had not changed his major.