Winter Weather Advisory brings chance of snow
By Audrey Perry |LHS News|
There are only four days left until Christmas, and Lincoln has only seen few glimpses of snow. But today, Thursday December 21, 2017, Lincoln was issued a Winter Weather Advisory with a little chance of snow.
According to NOAA, Lincoln is expected to get a "little snow early  becoming breezy this afternoon with a little icy mix, and freezing rain." Although this may seem like nothing to be excited about, it shows great improvement in the weather cycle over these last few months.
Since October 15, Lincoln has only had 0.08 inches of accumulation. This is partly due La Niña, a weather phenomenon where its effects do the opposite of El Niño. In this case, La Niña causes above level precipitation in the Northern Midwest and lower precipitation levels in the southern areas.
Lincoln is usually just in the position of receiving lower precipitation levels. Even so, Lincoln is gearing up for the wintry mix to come. Lincolnites woke up this morning to roads treated with salt brine in preparation for the little storm. We even may have some snow Christmas evening, too.
There's still a small chance we will see a White Christmas.
Leave a Comment
About the Contributor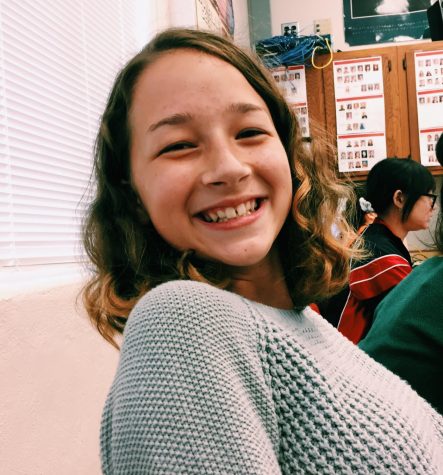 Audrey Perry, Editor-In-Chief
Hello! My name is Audrey Perry and I am an IB Junior at Lincoln High. It is my third year with The Advocate and I am currently the Editor-In-Chief on staff....