Our Reputation: LHS battles misconceptions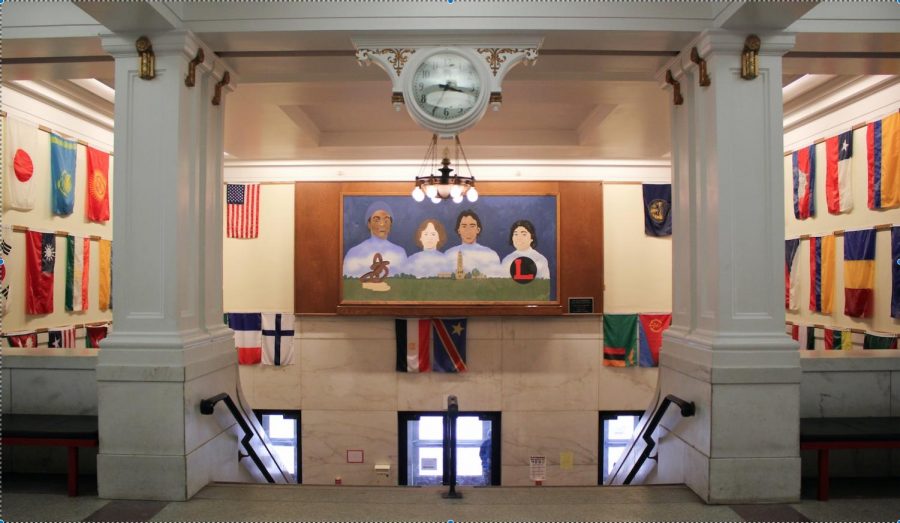 Sara Balter- |Opinion|
Because of your personal biases you will never be able to see the whole truth of a situation. However, being open and listening to other perspectives can help you understand the basics of what is going on. When it comes to the reputation here at Lincoln High School there are a lot of misconceptions. What people outside of our school think about us is mostly fueled by rumors formulated from more rumos.
For example, on February the 23 there was an altercation at Lincoln High between two students. The Journal Star and 10/11 News chose to write articles about this event. However, both sources chose to present the situation as much more than it was and pin the blame on the students. There was much more to the story that was not explain in either article and neither news source took the time to ask LHS what actually happened. This happens very often when it comes to Lincoln High. People don't ask what is going on here, they just assume.
"I know I am biased but I do feel sometimes like LHS gets more play in the media for the things that fit the negative narrative than sometimes what fits the positive narrative.  I get that those things get clicks and readers unfortunately, but I think that says something about our society that doesn't have to be true. In a school of over 2,000 students there will inevitably be things that happen and poor choices that students and staff make that ultimately reflect poorly on our school," Principal Mark Larson said.
 At this point no one really knows what kind of a school LHS really is. Even our view of ourselves if fueled by rumors.
So, to get something straight LHS is not a perfect school, but no school is.
This is not a justification for violent acts that happen at LHS or other schools it simply shows that LHS is not the only place where they happen. Yet, anytime violent acts do happen the finger is pointed at Lincoln High.  Why are we being pointed out and other schools are not? Why do other schools think we are more violent?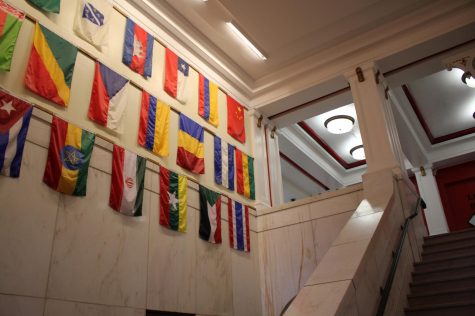 One could argue many answers but the most apparent is racial biases. It 
is no secret that the demographic of Lincoln High's 
students are different from that of those from the other schools in Lincoln. It is also no secret that in today's world we see racism everywhere. Even in Lincoln Nebraska. And this is trickling down to high schoolers. Children. It isn't fair for our school to be singled out because their are many kinds of students that go here. It is not fair for people who are still learning who they are, and what they want to be, to have to deal with others irresponsible behavior. It is not fair that the students here at LHS are being forced to deal with bigotry that is forced on them.  No one should ever have to deal with racism.
Students from other schools, who have never come to LHS, hear the rumors reagulary.
"I have heard rumors of LHS being a criminalistic school with lots of fights and sexual assault, as well I have heard that LHS has a good IB program," Southwest junior Parviz Islamov said.
Obviously it is time to stop reading books by their covers. People that have actually interacted with our students have seen we are smart and kind and not what those who do not take the time to know us think us to be. It is clear that in order to break these stereotypes formed by racial biases we need to promote change. It is time that we show Lincoln we are stronger than we seem and we are smarter than they think.
"Fair or unfair, we are greatest messengers to the community about who we are and what Lincoln High is about.  Every day and in all of your social circles we can all be a positive representative of our school and community.  We can all tell people about the great things happening here and the great people here," Larson said.
We will not be pushed down by their voice. So what will we do? Students and teachers can speak up when they hear negative talk and have conversations with those people. Whatever it is that we do we cannot let the voices of negative people bring us down. We have to band together as a school to work to create a new reputation. We cannot let them break our chain, we must be the change we need to recreate our reputation.We need to rebuild our chain of Links.