Joining the revolution: Marches around the world aim for change
By Meg Boedeker and Sara Balter |News|
Every movement for equality and liberation that you see on television or social media or hear about from a friend, all comes down to one basic idea; all people want to be considered people. This overarching thought has helped guide many sub-movements which people have created to express how their life is affected by feeling unaccepted.
Such movements include the Women's Rights Movement, a movement which aims to advocate for equality for women within the workplace, day-to-day life, and countless other issues women have to face everyday, including the oppression of women by the current President of the United States. The Women's March, a protest which was created to help bring awareness to these issues, recently had its one year anniversary. Women and men all around the country gathered together for a second time, wielding signs which expressed their emotions towards today's treatment of females. Each person had their own reason for participating, and many felt it was very important to share why they protest and why others should, too.
"I participate [in the Women's March] because it is essential that we loudly join together to resist this President, who is moving swiftly to roll back women's rights in this country," Lincoln High English teacher, Lori Rennings, said, "For me, the Women's Marches are an opportunity to connect with other activists.  They are a chance to recharge and restore our spirits, drained from the daily chaotic assaults coming out of this White House"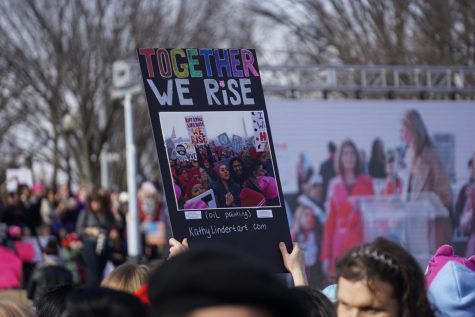 However, people have been marching for what they believe in for many years–it did not begin in the twenty-first century, especially women protesting for their basic rights. Suffragettes called attention to gender inequality all the way back in the late 19th century. In fact, the world's first protests began around the 16th century. People have always wanted to make a difference in the world, and protests and marches are just outlets that can help to achieve that change. Marches have inspired humans to achieve greatness, and to fulfill their desires in the idea of making the world a better place. Perhaps marches have inspired some to run for office; to start a march of their own; to join a group that speaks out against the important issues of our time.
Yet, it is not just those who conduct great marches or speeches that achieve change; anyone can call to attention the issues they face and the hurt they feel. By simply gathering a group of people that share similar views and creating a space to let out your collective voice, you are making change. However, sometimes it is harder than it seems to speak your mind in a world filled of loud-mouthed and closed-minded people. There are many injustices that are not advocated for, and it may feel like no one listens. But there is something that we as a global society can always do: we can join together and fight. We can walk hand and hand in marches and protests and talk about uncomfortable things. We can make a change. Without marches and without those who stand to create change, how would our country be different? Yet, with advocates and those who stand up for what they believe in, there is still injustice within the world, and the only thing global citizens can truly do is to fight for equality and freedom for all everyday, and never, ever stop fighting. The minute people around the world stop fighting is the day that marks the start of a world of much bigotry, even more so than already in today's world.
We leave you, the building blocks to a new generation, some advice: No matter how small of a voice you have, speaking out towards equality is still a step towards change, a step towards something new. No matter how small an act towards equality and justice for all may be, it is still one step in the right direction, the right direction being peace on earth.
Leave a Comment
About the Contributor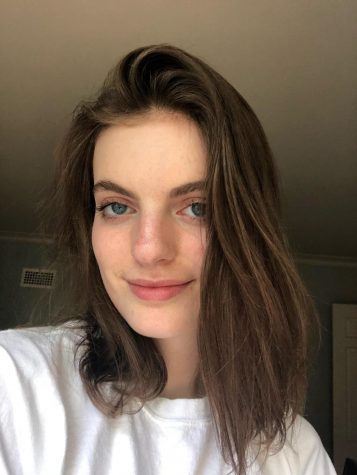 Meg Boedeker, Managing Editor
Hello! I'm Meg Boedeker, a junior at LHS and the Managing Editor of The Advocate. I've been part of the staff for two years now, and I help to take pictures,...