The Silence is Over: Students stage walkout to protest gun-violence
Meg Boedeker – NEWS
A wave of gun violence surges across the United States, and that wave will never let up until change is made. That change is what students and people across the country aim to make, and walkouts are a way to show that gun violence will not be tolerated, and arms must be controlled.
Walkouts entail people who are not sitting quietly waiting for the government and others to make decisions. These people want change, and they want it now. That's what March for our Lives is made for. "March for Our Lives is a group of kids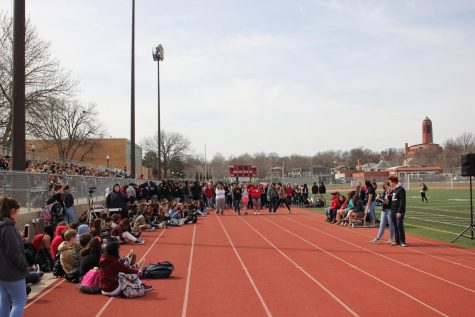 who are sick of turning on the TV and seeing these atrocities happen; they're using their voices and advocating for something that they believe in. They are leaders," Tristian Swift, a sophomore at Lincoln High and a member of the organization, March for our Lives, said.
Guns have long been an issue, and still nothing has been done to control them. "It's [walkouts] a way for the student body to show that they are sick of having to worry about their safety and that they value their welfare over their education," Swift said. Everyone deserves the right to education and safety. No student should have to feel unsafe just when they are trying to receive an education.
Lincoln High and a few other Lincoln public schools had walkouts of their own on Friday, April 20th at 10:00 a.m., which was the 19th anniversary of the Columbine shooting, which occurred in Jefferson County, Colorado where 13 were killed and 20 were injured. More than 500 students participated in Lincoln High's walkout.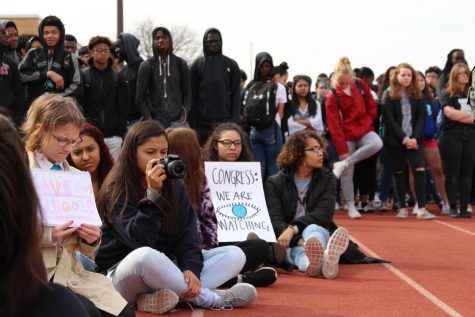 Lincoln High students managed and organized the event, and many student spoke, including: freshmen, Kaidan Smith, Nina Friedmann, Cam McWilliams, Sidda Pultz, and Audrey Perry; sophomores, Caden Blair and Cooper Hicks; juniors, Helen Newell and Naomi Jackson, as well as senior, Jack Buchanan. The students spoke with tenacity and vigor in an attempt to speak their minds to the students in attendance. The students at the walkout seemed to take what the speakers had to say to hear.
"Students deserve to go to school and be safe and not have to worry about there being an active shooter [in the building]; students should have to worry more about studying and being a teenager," Bailey Steinbach, a senior at Lincoln High said during the walkout.
The walkouts were not supported by Lincoln High or the school district, however, it wasn't necessarily discouraged, either. "There is not going to be an automatic suspension if a student walks out–we're not going to do that," principal Mark Larson of Lincoln High said."There is a case, Tinker vs. Des Moines, in the 1970s that talks about students' right to freedom of speech. One of the things it says in that Supreme Court decision is that if there is minimal disruption to the school environment, students' right to freedom of speech is protected." It is understood that students do have something to say and should be allowed to share their opinions.
"I am disgusted with the adults of our nation who are allowing us [students] to die in this way," Bailey Larson, sophomore at Lincoln High, said, "It is despicable that there is not enough gun legislation, and we [students] need to [help] change this. When the adults of the nation abandon us, we [students] need to protect ourselves."
Leave a Comment
About the Contributor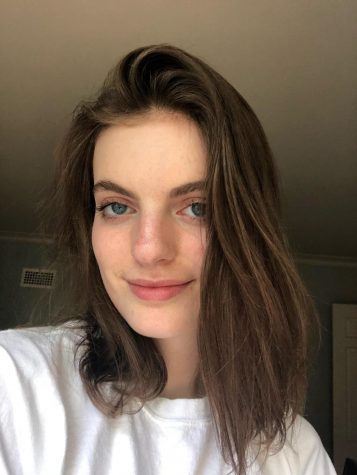 Meg Boedeker, Managing Editor
Hello! I'm Meg Boedeker, a junior at LHS and the Managing Editor of The Advocate. I've been part of the staff for two years now, and I help to take pictures,...