Cross Country, one hill of a sport
By Anh Mai
As autumn approaches and summer finishes, the cross country team prepared for their races to start. Their first meet, the time trials, began at 8 a.m. on August 18th at Pioneers Park. They have completed 5 out of 11 races so far. Their next race will occur at Pioneer's Park on September 28th. To find more information about the cross country meet schedule, go the the cross country website at wp.lps.org/lhsxc or contact Brad Rettig, Daniel Bax, or Cassie Manhart.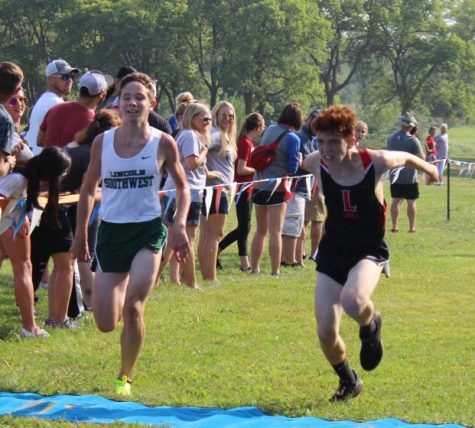 When the runners were asked why they joined cross country, they talked about the fun, supportive environment that the cross country team promotes and mentioned the weekly pasta feeds.
"I've enjoyed cross country mainly because of the welcoming and supportive community of teammates, competitors and coaches," Natalie Zoz said. "The cross country team at Lincoln High is very encouraging and fun to be around. […] Although we are competing against each other there is a sense of camaraderie that I haven't found within other sports."
Another reason why the runners love the team is because of the memories they have created with the newfound relationships they have built. Peter Cuddy has been on the cross country team for three years and is going on his fourth year during the 2018-2019 school year. He enjoys the challenge of cross country and how it gave him "the desire to succeed."  His favorite fondest memory is the newest member of the cross country team, "Humphry,"  a mannequin that is present at most, if not all, of the cross country meets. He even made an appearance at Festivus and some football games.
Cuddy expresses how Humphry has been their motivator.  "He is really helping the team out."
He can be found wearing a runners uniform, a minion onesie, or sushi socks. Zoz shared her favorite memory during the cross country season. "A couple years ago was during an ordinary day of practice," she said. "After a while [the trails] get boring and old. […] However, to make the run more entertaining, a group of girls and I decided to imitate the Naruto running form. This went on for several miles and elicited many strange looks from other people on the trail."
During their most recent meet at Omaha Bryan, senior boys and senior girls won Lincoln High two plaques and many of the runners medalled.
To prepare for their season to start, the runners start conditioning in late May to early June and continued all the way to August. Their first official day of practice usually falls on a week prior to the first week of school.
On the cross country website, you can find more information including, who the coaches are, when the meets are, forms that you need to fill out before running, results and records of years before, and more. If you plan on going to a meet, visit the home page. It will show you where it is at, if there is an admission fee, when it is starting, where the practices will be held, and even the weather.
Leave a Comment
About the Contributor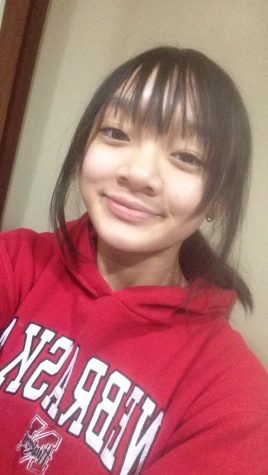 Anh Mai, Reporter
I am a tenth grader at Lincoln High. I am a Pre-IB student and participate in many activities. Some including Sinfonia Orchestra, Advocate, Upward Bound,...