Friday Night Fever: Homecoming peps up school spirit
By Clementine Ewomsan
After weeks of anticipation, Spirit Week was upon LHS once again. Following the LHS Varsity Football team's win of 49-6 against Omaha Central, the Homecoming Dance on Friday, September 21st, was just another way to tie off spirit week.
Once the last seconds in the football game ticked down, students quickly got ready and rushed down to wait at the pool hallway entrance for the Homecoming Dance that kicked off the 2018-19 school year. As soon as the dance started, so did the music and dancing.
This year's Homecoming theme was "Friday Night Fever," and it was decorated to match the '70s aesthetic.
Sophomore Angel Johns said, "My favorite part of homecoming was the DJ–he played really fun songs and music [Drake, Childish Gambino, Fall Out Boy…] we actually listened to."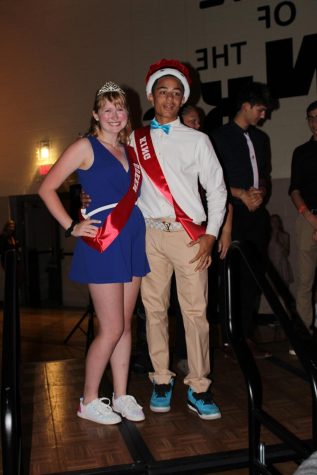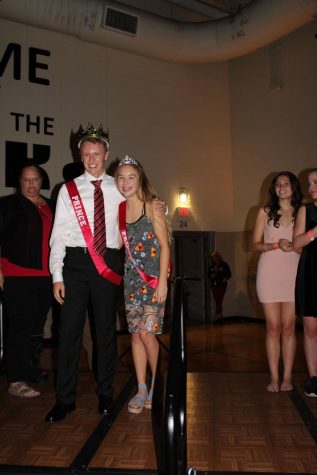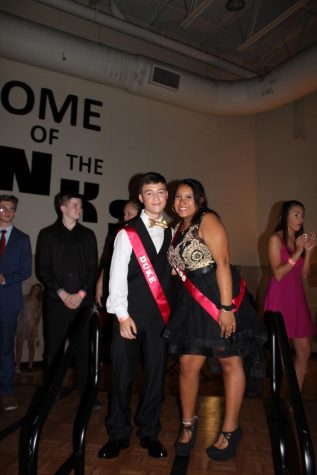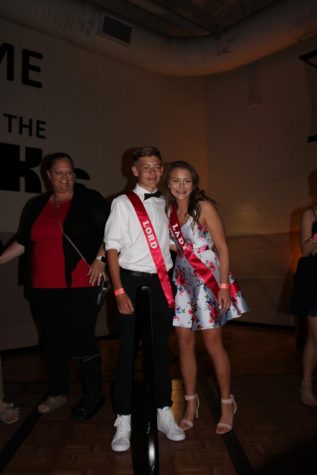 Homecoming royalty was definitely not forgotten this year, and students cheered on the nominees as they walked on to the stage. The winners of royalty were congratulated with excited applause from their fellow classmates.
Twelfth grade winners included Queen Emily Price & King Yashua Bradley. Price said, "I was on stage and there were actually two Emily's that were nominated – it was me and my friend, Emily Smith. I was standing and [when] they said Emily, I thought it was her. I was getting ready to congratulate her, but then they said, 'Price.' That was a twist."
The eleventh grade winners were Princess Delani Young and Prince Jacob Vanderford. "My parents came to take pictures," Vanderford said, "They were really excited and gave me hugs congratulated me. It was a really fun moment."
Duchess Jeraysha Shackleford and Duke Isaac Fairchild were the tenth grade royalty this year. Shackleford said, "I was really excited and I put in a lot of work to win." Shackleford made cards and asked everyone she knew to vote for her.
And finally, ninth grade royalty winners include Lady Bayla Young and Lord Caden Connelly. "I did not think I was going to win at first," Young said. "I was confused and also excited, because I did not really know a lot of people," Young said.
This year's attendance, which was about 800 students, could not have been possible without everyone who helped on the Homecoming committee.
"At the end of the day, Homecoming is in the spirit of festivities and togetherness," Carter Yost, Student Council and Homecoming Committee member said. "Student Council's biggest goal is to promote that energy. I don't think you'll ever have a perfect Homecoming, but we [Student Council] come as close as we can."