Voter registration deadline coming soon! Sign up Friday
By Emily Price
You can tell it's election season by the dramatic increase of lawn signs promoting certain candidates in the front yards of houses. The political atmosphere is heating up, and you can make a difference.
If you turn 18 before November 6th, you can become a registered voter on Friday.
On October 12th, Lincoln High's Young Democrats will be holding a voter registration drive during A, B, and C Lunches in the main entrance hallway on first floor to help register eligible students in anticipation of the November 6th general election. The form takes just a few minutes to fill out. (Click here to download the form.)
This event is strictly nonpartisan, so anyone, regardless of their political affiliation, is welcome to get registered.
As high school students, it often feels like there is not much we can do to make an impact politically. Adults often brush off our opinions, say we're too young to know what we're talking about, and to leave it to them. Look where that has gotten us.
Despite what they say, we can take action in many ways. We can protest, speak up for what is right, offer support for those who have been given injustice, and most importantly, we can vote. Even though many people are Lincoln High are not old enough to vote, you can encourage your upperclassmen friends, your relatives, who are of age to vote.
Not sure if you are a registered voter? Visit rockthevote.org, fill in the information it requires, and they will tell you if you are already registered. If you are, congratulations! Have fun voting on November 6th! If not, come to the voter registration drive during A, B, or C lunch on Friday so that you can vote as well.   
About the Writer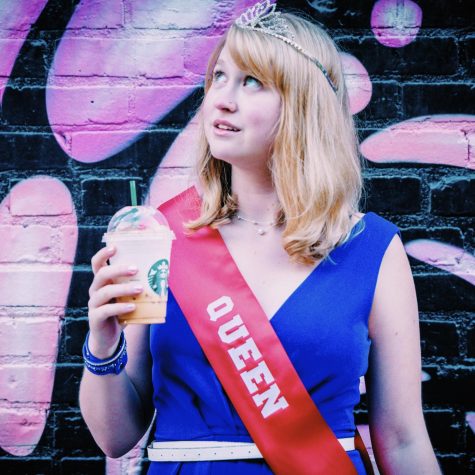 Emily Price, Reporter
Hey, y'all; Emily Price here! This year I am a senior here at the High. Other than being a staffer at the Advocate, I'm one of four of the lovely dance...