Lincoln community hosts vigil in remembrance of Pennsylvania shooting victims
By Meg Boedeker | News |
Over the past few years, gun violence has taken the lives of many Americans, and yet another horrific tragedy has struck the nation once again.
This was the attack on the Pennsylvanian synagogue on Saturday, October 27th in which eleven innocent lives were violently taken away.
Members of the Jewish and non-Jewish community in Lincoln wanted to honor the lives of those lost in a somber and respectful fashion, and they believed that the best way to do that was to host a candlelit vigil.
This vigil, spear-headed by Nicholette Seigfreid, a member of the South Street Temple and its board of trustees, was held on Thursday, November 1, 2018 from 6:30 pm to 7:30 pm. on the north steps of the Nebraska State Capitol.
Hundreds of people from all around Lincoln, from all walks of life, joined together in unity to mourn the lives lost.
"[I wanted to show that] Lincoln, as a community, loves us and supports us and stands united with us," Seigfreid said.
Attendees to the vigil stood together in the cool temperatures, listening to speakers Rabbi Terri Appleby of the South Street Temple, Ari Kohen from UNL, Mayor Chris Beutler, and many more. The South Street choir closed the vigil with Shalom Salaam.
"[Events like the vigil] tells the community that it's okay to stand up to bullies," Bill Bryant, Lincoln Public Schools' African American student advocate, said. "I think that there's a lot of people who solidly disapprove of what's going on in the United States at this time, but they're reluctant to speak out against it."
The vigil allowed a place to support a safer future for America and everyone within it.
"I really do want to express my gratitude towards the people showing up and standing with us," Seigfreid said. "I do really hope that people take the next steps that are necessary to change the hateful rhetoric in our country–we [the country] are so divided right now, and we really need to stand together."
Leave a Comment
About the Contributor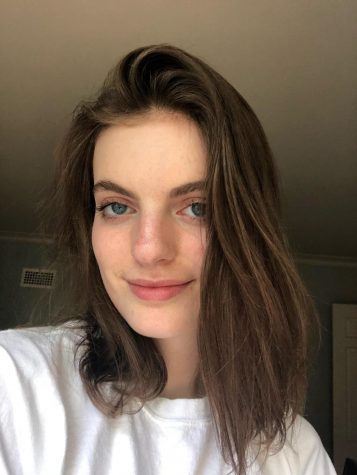 Meg Boedeker, Managing Editor
Hello! I'm Meg Boedeker, a junior at LHS and the Managing Editor of The Advocate. I've been part of the staff for two years now, and I help to take pictures,...