Women take to the streets of Lincoln to advocate for their rights
By Meg Boedeker – News
Around the world, people of all shapes, colors, and sizes have been banding together to make a change, and Sunday, January 27, 2019, was no different.
Citizens of Lincoln organized a Women's March which congregated at the University of Nebraska-Lincoln union at 2:30 p.m. and then marched to the north steps of the capitol building to partake in chants led by members of the crowd and hear the thoughts and emotions of various speakers covering topics like LGBTQIA+ rights, reproductive rights, and violence against women around 3:15 p.m.
"The march is important to me because it allows my voice and many others' to be heard," Lincoln High junior Kit Graf said. "It's amazing to be able to see so many different people of numerous ages walking together in unity to support a great cause."
The Lincoln community streamed from their origin point at UNL to the capitol, bearing signs of positive remarks showing their support for women across the globe.
"The march is a great way for students and younger people like me to have a role in politics and the government when we aren't yet able to vote," Lincoln High junior Izzy Sheesley said.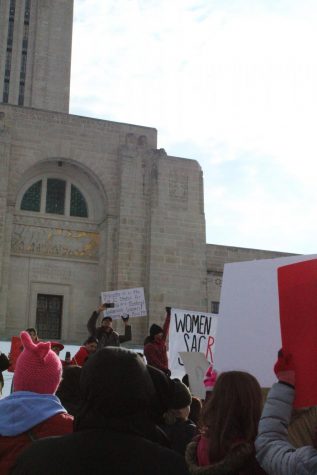 The numerous speakers at the Lincoln Women's March had similar things to say regarding young people getting into politics, as well as making sure there is equal representation in local governments, state governments, as well as national governments.
In the midst of the current Presidency, many Americans feel as though they have no representation. When government does not listen to the people, citizens take matters into their own hands to create change in society.
"It's really important for people, especially teens and kids my age, to get out in their community and speak their mind," Graf said. "If no one speaks their mind now, no one may be able to share their opinions later."
Leave a Comment
About the Contributor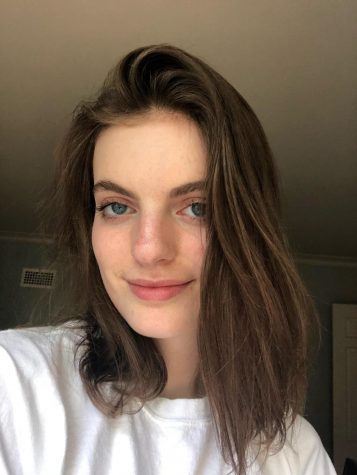 Meg Boedeker, Managing Editor
Hello! I'm Meg Boedeker, a junior at LHS and the Managing Editor of The Advocate. I've been part of the staff for two years now, and I help to take pictures,...