Phu Le
By Anthony Torres
"For me, living in America is like living in another world," Junior Phu Le said.
Le came to the U.S. from Vietnam in 2015.
"From social life, education, environment, government plannings, to the way people behave is way different than here in the United States," Le said.
Le and his family have undergone many obstacles to get where they are. Le's grandfather was a member of the South Vietnamese military during the Vietnam War. After the end of the war, Le's grandfather and his family immigrated from his home country of Vietnam after the invasion of South Vietnam by the Vietcong. Le's family could not leave Vietnam until years later in after the summer of 2015.
Le said the reason why his family came to Lincoln, Nebraska was because of his grandfather. "My grandpa thought that this is a good place to settle in," Le said. "It was peaceful and calm, therefore easier to adapt to things and the environments here in the United States."
Le also said that he has quite enjoyed his time here living in the United States.
"By living in this country, I got many opportunities to expand and grow my talents and my passions," Le said.
"I love to listen to music in my spare time. Music is my passion, I have been sticking with it since I was eight years-old. I also like to play tennis with my sister and friends. I am very thankful that I have a chance to live in this country where kids can grow to become somewhat helpful to this world," Le said.
Even though Le has had many good experiences and he had also gone through difficulties from struggling to keep up pace to learn a new language and experiencing a new environment.
"I [am] a former member of Student Council. Currently, I'm participating in Upward Bound, [and] I'm a member of Concert Choir and Show Choir. I am a Lincoln High Varsity Tennis player, and have been participating in this program since I was a freshman," Le said.
Le's philosophy is what drives him in everything he does.
"I never give up, but instead, always love to put myself in challenging situations and always trying to push myself towards the goal," Le said.
"I worked really hard and finally reached the very last steps to achieve my goal," Le said. "If you have a dream, believe in yourself and it shall come true. Difficult roads often leads through beautiful destinations,"
Leave a Comment
About the Contributor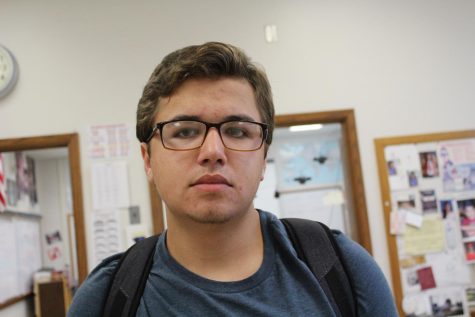 Anthony Torres, Reporter
Whats up? My name is Anthony or Tony and I am a staff member of the Advocate, I enjoy supporting LHS. GO LINKS!!!