Science department hosts STEM Soup Dinner to raise funds for trip to Boston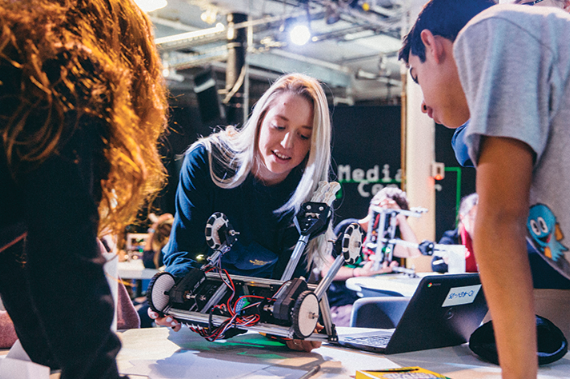 By Audrey Perry
This Thursday, the Lincoln High Science Department is hosting a STEM Soup Supper fundraiser from 6-8 p.m. in Room 300.
This event was planned by science teacher Rachel Scheet to help raise money for a STEM trip to Boston in the summer of 2020.
Soup will be served in room 300, in the main building. Anyone is invited to grab a quick dinner before heading down to see Newsies in the Ted Sorensen Theatre at 7 p.m. Soup will be served buffet style. Entry costs $5 and is all you can eat.
Six students have signed up for the trip to Boston where they will tour the Massachusetts Institute of Technology (MIT) and learn about STEM projects around the town and participate in hands-on experiences. This trip is important because of its emphasis on STEM.
"STEM is important because of the connection it has between the four disciplines of Science, Technology, Engineering and Math," Scheet said. "It encourages students to be innovative leaders that think critically to improve our world and create solutions to challenges that face us."
People visiting the dinner will have an opportunity to talk to the students about STEM and why they want to go on the trip.
"My ideal outcome would be for the STEM students to be able to share this opportunity with the Lincoln community, and talk about why they have chosen to go on the trip," Scheet said.
Scheet hopes that the event will not only help fund the trip but educate others who may want to join as well.
"We would love to have a few more travelers join in on this awesome opportunity. If you or a friend are interested in a future in STEM please shoot me an email at rscheet@lps.org," Scheet said. More information about the trip can be found at EF Tours.
Leave a Comment
About the Contributor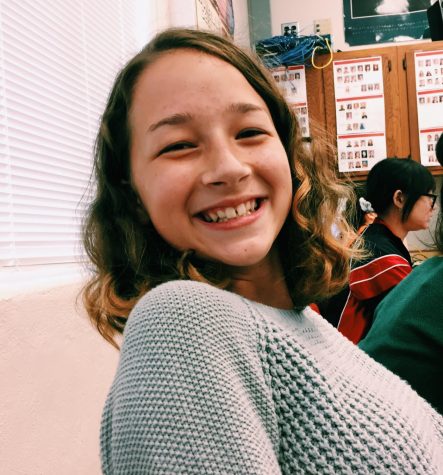 Audrey Perry, Editor-In-Chief
Hello! My name is Audrey Perry and I am an IB Junior at Lincoln High. It is my third year with The Advocate and I am currently the Editor-In-Chief on staff....