Lincoln High Senior Carter Yost wins 2019 Coca-Cola Scholarship
By Audrey Perry
The Coca-Cola Scholars Foundation announced the 2019 winners of the Coca-Cola Scholars' Class today, and LHS senior Carter Yost was one of them.
Yost will receive a $20,000 scholarship as part of the award.
Out of 95,000 applicants, only 150 students were chosen to represent the class.
Two other LPS students applied, including Lincoln East Senior Ina Bloopham who was also a recipient of the award, and Lincoln Northeast Senior Bouthaina Ibrahim who was chosen as one of 1,896 semi-finalists. A complete list of winners can be found here.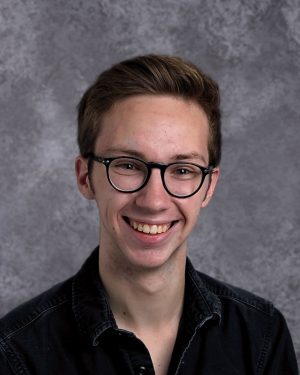 Yost became interested in the scholarship after seeing his older sister win.
"My sister Elizabeth was actually also a Coke scholar back when she was at Lincoln High," Yost said. "In true younger brother fashion, I saw that and was like,'welp, I guess I have to work my entire high school career so I can win that too.'"
The winners were chosen on the basis of qualities that, according the website, include being, "well-rounded, bright students who not only excel academically, but are also actively involved in their schools. These leaders are passionate and service-oriented, and demonstrate a sustained commitment to bettering their community."
In addition to the $20,000 scholarship, the benefits include a trip to the 2019 Scholars Weekend with the rest of the scholarship winners from April 4-7, 2019 to be honored and join a class of over 6,150 alumni.
Yost is most excited about the network of people surrounding him.
"Besides the financial aspect, I think the thing I'm most excited for is the community I'm entering into as a part of the Coke scholar network," Yost said. "Surrounding yourself with driven people with smart ideas and unique backgrounds is how to best make positive progress, and this scholarship provides a phenomenal network of exactly that."
The awarded students will also participate in an intensive course to develop their own leadership philosophy.
Yost is grateful for the support he's received in working towards the award and hopes to inspire others with this achievement.
"There is no form of gratitude I can express that feels adequate in articulating how thankful I am for everyone who's helped make me the kid who won something like this," Yost said. "I do want to say that opportunities like these are so rewarding because they were hard. Our greatest achievements will almost always take our greatest efforts. We are in one of the best environments to direct our efforts towards good. I am not a perfect student, but I try. We all do. Stay gritty, LHS."
After high school, Yost is not sure of what his plans will be, though he hopes it will be something where he can,"lie down at the end of each day and feel like I helped someone."
Leave a Comment
About the Contributor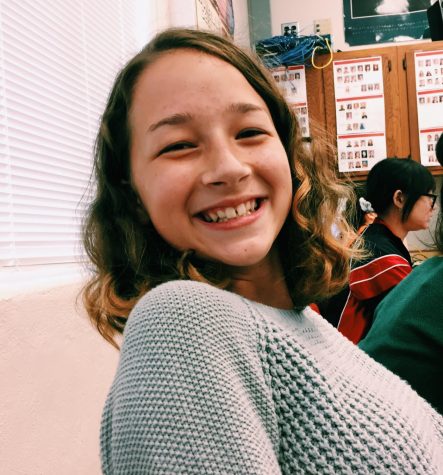 Audrey Perry, Editor-In-Chief
Hello! My name is Audrey Perry and I am an IB Junior at Lincoln High. It is my third year with The Advocate and I am currently the Editor-In-Chief on staff....