Get Your "Act" Together: The ACT is next week!
By Emily Price
This year's mandatory ACT test day for LPS juniors is Tuesday, April 2, 2019, and with it looming only days ahead, it's enough to send any high school student into panic mode. (Only juniors will have to report to school on April 2nd- Freshmen, sophomores, and seniors get the day off.)
The test is given to all LPS juniors at no cost on this day.
Maira Mendez Rodriguez is the coordinator at Lincoln High School who is responsible for planning the ACT at this school.
"The ACT is good for you to assess where you are in the four areas you are tested in," Mendez Rodriguez said. "You can kind of take that into consideration when you're choosing classes the next few years."
But what is the ACT? And how important is it really?
The ACT (American College Testing) was created in 1959 at the University of Iowa in Iowa City. It was first created as a competitor for the SAT (Scholastic Assessment Test). The ACT was made to predict how well a student would perform in their first semester of college.
The majority of colleges will ask for an ACT to determine how well they think a student will do at their college. Scholarships can also be awarded based on the ACT score, as well as GPA (Grade Point Average).
However, a handful liberal arts colleges have started to have an option where a student can "opt out" of providing their ACT score. These colleges have decided that the standardized way of testing may not accurately portray the ability of some students. Instead of providing a score, some colleges will ask the applicant to write an essay, while others simply just do not require it.
Mendez Rodriguez's advice?
"Relax," she said with a laugh. "You can always retake it again. I know it's expensive, but there are some waivers you might be able to find. Just give it your best shot."
Get a good night of sleep on Monday night, eat breakfast, and prepare yourself, but remember- This test is for colleges to determine how well they think you will do. The ACT is just a number, and you are a whole person.
About the Writer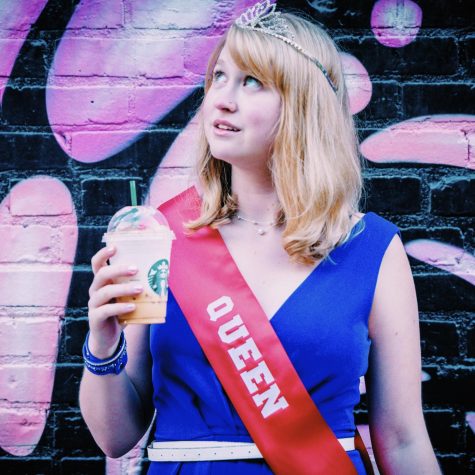 Emily Price, Reporter
Hey, y'all; Emily Price here! This year I am a senior here at the High. Other than being a staffer at the Advocate, I'm one of four of the lovely dance...