Feminists for Change Club marks April as Sexual Assault Awareness Month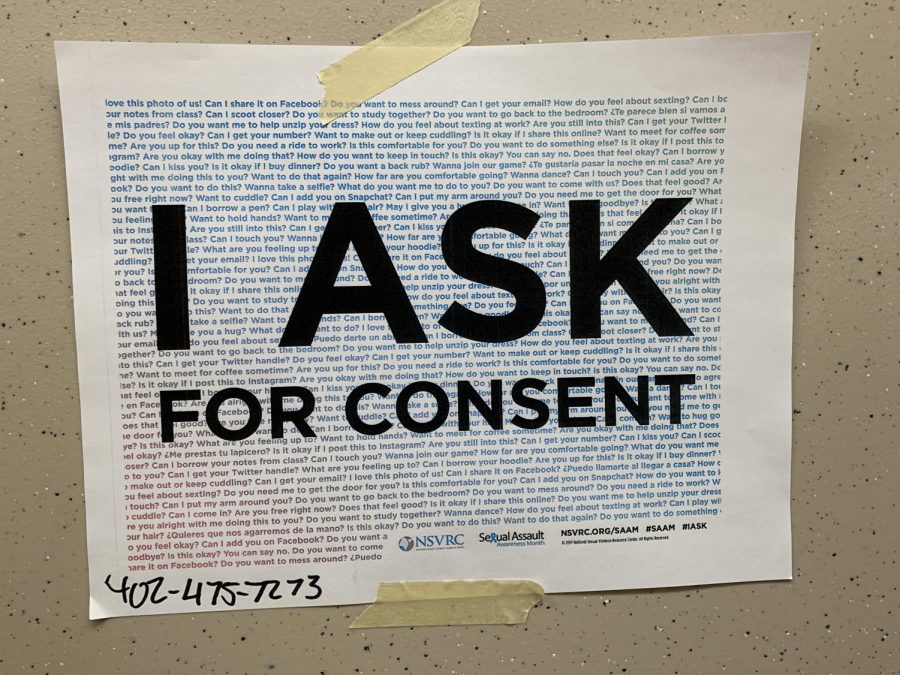 By Neive Rodriguez
You may have noticed the bright blue posters around the halls of Lincoln High with the phrase "I Ask". These posters mark the significance of Sexual Assault Awareness month and the importance of consent. The posters also include a number to the Voices of Hope Crisis Hotline, whose mission is to provide "confidential crisis intervention" to victims of abuse.
Many people believe that in order to prevent sexual assault, the culture regarding the topic must be changed to allow for more discussion and awareness. Feminists for Change club at Lincoln High is bringing forth conversation about sexual assault and consent.
"The point of having a sexual assault awareness month is to let victims know that there are other people in the world that are looking out for you," Feminists for Change member Nina Friedman said. "There are people that can help you if you're in a difficult situation."
Friedman also emphasized the importance of treating sexual assault as a "regular problem", and not an event that only occurs rarely.
"We need to stop talking about it like it's something rare," Friedman said. "It's actually pretty common sadly. And, so, we have to talk about it like it's a common and every day problem, like it is."
"As a society, we need to teach that sexual assault is wrong and completely and totally unacceptable," Feminists for Change sponsor Nancy Grant Colson said, "We have tended as a society instead to only teach girls how to be safe against the threat and possibility of sexual assault."
According to the United States Department of Justice, since 1998, an estimated 17,700,000 women have reported their sexual assault. However, sexual assault is not always reported. An estimated 230 out of 1,000 assaults are reported to the police. Raising awareness about sexual assault creates an environment where victims may feel more inclined to report their assault and not feel ashamed. According to Psychology Today, the main reason victims of sexual assault and harassment do not come forward is because of the shame they feel.
"This month, Feminists for Change is raising awareness about consent with the overall theme being 'I Ask'," Grant Colson said.
By having an awareness month, victims of sexual assault may feel safer and supported by others who have had a similar experience. It is important to remember that no matter what, you are not alone in your experience. If you have any concerns about something you may have gone through, counselors at Lincoln High are here to support you.