Over the Moon: Sophomore Lauren Moon wins Google Science Fair for Nebraska
By Emily Price
When you think of science fairs, you probably think of baking soda volcanoes, potato electricity, and participation medals. However, with the increase in technology, Google has taken their own spin on science fairs.
Each state in the United States had a winner and Nebraska's winner happens to be sophomore Lauren Moon, a student at Lincoln High. Her parents surprised her today at school with the award.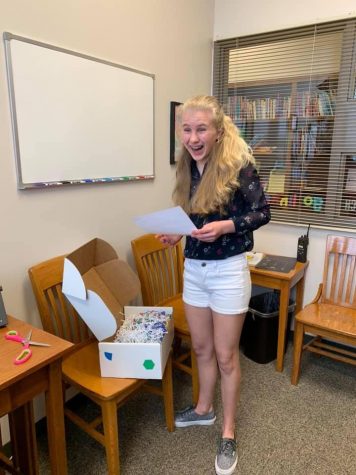 Google invited students around the world from ages 13-18 to compete in a worldwide science fair, presenting their solutions to relevant issues we face today.
Her research question for the Google Science Fair was "How can we restore the pH of the ocean?"
Moon then proceeded to carry out an experiment to find a solution to her question. Her process and explanation in all its scientific glory can be found here.
"In elementary school, I won a fair share of science fairs," Moon explained. "So I just started Googling 'science fairs' and this one came up, and I entered. I wasn't expecting to win."
At Lincoln High, Moon is involved in a myriad of activities. She has been apart of Lincoln High's show choir, Momentum for the past two years. She has also been part of last year's musical Joseph and the Amazing Technicolor Dreamcoat, as well as this year's production of Disney's Newsies! Moon plans on entering the International Baccalaureate (IB) Program next year. She has been involved with learning about STEM academically since first grade through summer camps.
Her plans for the future?
"I don't know what I want to do specifically when I'm older, but I know it'll be STEM-related," Moon said. "STEM and music is really all I do."
She continued, "It's important for young people to get involved with science and figure out solutions to our problems, because the politicians have made it very apparent that they aren't going to do anything," Moon said with a smile. "A small group of determined individuals can change the world, and that is all that has ever changed the world."
About the Writer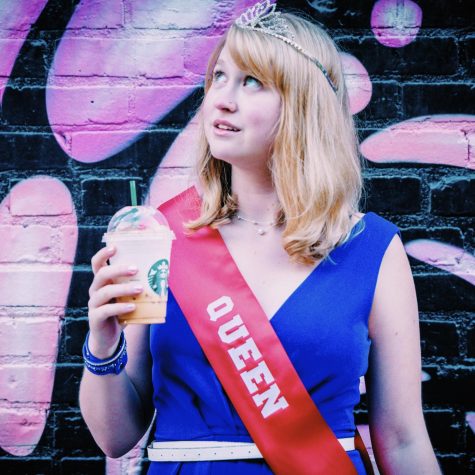 Emily Price, Reporter
Hey, y'all; Emily Price here! This year I am a senior here at the High. Other than being a staffer at the Advocate, I'm one of four of the lovely dance...