Lincoln High Student Council hosts month long essay contest
By Audrey Perry
Lincoln High Student Council has yet another opportunity for students to become involved in fun and educational activity.
"If you love to write, there's another opportunity for you," Student Council member Eric Lesiak said. "Any LHS Student can participate."
Throughout the month of April StuCo hosting an essay contest. Following a list of prompts, students can write any essay but must be over 500 words and contain appropriate content related to a prompt.
Some of these include,"Who is someone you look up to? How have they affected you?" and, "What is a world problem you want to solve? What steps would you take toward this problem." Students can submit more than one essay but they must be separate from one another.
Freshman Student Council member Riek Bol organized the event. The idea stemmed from a contest Bol participated in, during middle school.
"At my middle school, I was apart of my student council and we held an essay contest for all three years I was there and it turned out to be a success," Bol said. "So I leveraged what I knew prior in middle school and applied it to the Essay Contest that is at LHS."
Student Council hopes that the essay contest will give more opportunity to LHS Students to share their skills.
"Our main goal for this competition is to showcase our students' efforts in writing and reading and give LHS students a great opportunity to express themselves through creative or informal writing," Bol said. "Also, we want LHS to increase writing comprehension in all grade levels. We think offering students an opportunity to express themselves through writing will strengthen our Lincoln High Community."
One extra things to be noted is that students cannot collaborate together on a prompt. All essays must be turned in to the media center by May 1, 2019 in the media center to Carter Hulinsky, LHS StuCo Sponsor.
"All essays will be judged fairly and each applicant will have the same opportunity as their peers," Bol said. "We will be responsible for getting prizes. (The prizes aren't confirmed yet)."
For more information follow the jump code "O8YQ" or follow these links — Contest Rules & Essay Prompts
"Hopefully, we will receive much more essays as the month progresses," Bol said. "If the LHS Essay Contest is successful this year, without a doubt the LHS Student Council will be doing it again next year."
Leave a Comment
About the Contributor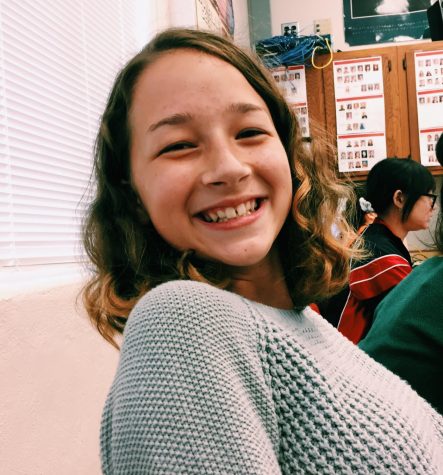 Audrey Perry, Editor-In-Chief
Hello! My name is Audrey Perry and I am an IB Junior at Lincoln High. It is my third year with The Advocate and I am currently the Editor-In-Chief on staff....