Graduation speakers announced (and other important senior information)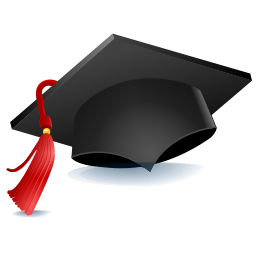 Congratulations to the class of 2019 graduation speakers:


Sophia Olson, Khloe Menagh, and Angel Tran, with Emcee Hasan Jabbar.

These students were chosen from a field of 12 seniors who tried out on Wednesday, April 17, 2019.

"This was a very tough decision," English teacher Laura Aten said. "It was not decided without serious discussion."

These students will give their speeches during graduation commencement ceremonies at the Pinnacle Bank Arena on Sunday, May 26, 2019 at 3:00 p.m.
Other Important information for Graduating Seniors!
Printable Guide
Senior Awards are changing this year, and everyone will be included in some way!
Senior Awards & Celebrations Monday, May 13, 20199:30 a.m.
Graduation Survey
ALL Graduating Seniors must complete the following Google form at Jump Code: YGP5
This information will be used for a special presentation at the assembly, as well as our school profile. You will NOT be able to pick up your Cap & Gown until this form is complete.
This is DUE: Wednesday, May 1st at 3:00 p.m.
For Graduating Seniors with SCHOLARSHIPS:
Complete the Google Form at Jump Code: GOYO (You will need to upload documentation)
** If you are unable to upload documentation, you may provide copies of the information to Ms. Trembley in the Counseling Center or email her at jtrembl@lps.org** THIS IS DUE: Wednesday, May 1st at 3:00pm Be sure to include ALL scholarships you are being offered, whether you are accepting them or not.
Senior Meeting – Save the Date
Tuesday, May 7, 20192:15 p.m. – 3:15 p.m. Please clear your schedule to attend; this is important. Many end of year things will be discussed including Graduation information, Awards Assembly, Signing for Final Transcripts, etc.
Caps & Gowns will be distributed at the end of this meeting, as long as your Grad Survey is complete and we have your Signature on file for Final Transcripts!
Leave a Comment