LPS web services down: computing services team working to restore systems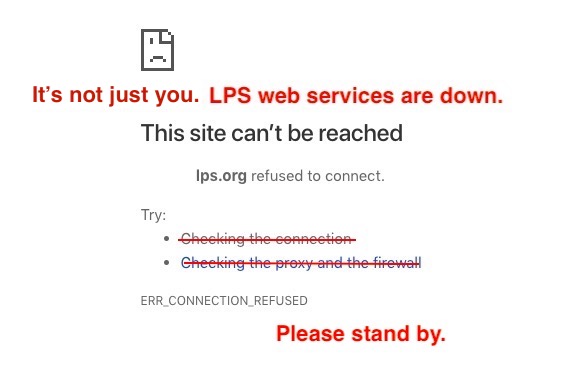 Hang on for a minute...we're trying to find some more stories you might like.
Several LPS network systems and web services, including email and the district's website, went down Saturday afternoon and are currently unavailable.
The district issued the following statement earlier this evening via the Lincoln Public Schools Instagram account.
"Lincoln Public Schools computing services will be working throughout the night to restore the school district's many network systems – including website and email – as soon as possible. We are working closely with our vendor partner to resolve this issue. We appreciate your patience and understanding as we recognize the impact this has on our staff, students, and families."