Monthly food market provides extra opportunities to feed LHS
By Audrey Perry
The LHS Food Market opened Wednesday, September 25 for the first time this year.
The LHS Food Market is an opportunity for staff, students, and parents to get healthy food to take home to their families. Anyone is allowed to partake in the market, regardless of financial circumstances or status. Qualifying for free and reduced is not a requirement to take food from the market.
The market is in partnership with the Food Bank of Lincoln. They provide services to about 5,000 students and families each month in both Lincoln and surrounding areas.
According to their website, The Food Bank of Lincoln's goal is to,"work with schools and community partners to distribute that food in a safe, easily accessible environment."
They have recognized that over 18,000 children are considered "food insecure" in the majority of Southeast Nebraska. The goods that they provide are all donated and include bakery items and fresh produce.
Over half of the Lincoln High student population qualifies for free and reduced lunch. With help from the Lincoln Food Bank, food has become more accessible to families at LHS.
The market is set up once a month, and always takes place after school on Wednesdays. To take food, students and staff can wait in line in the cafeteria. They are then asked to take a bag and choose from the selection of items based on the number of members in their family. The food includes a wide selection and variety, with canned foods, produce, box meals, and bakery items.
The dates released for this semester, after school from 3:05 – 3:30 p.m. are:
September 25
October 23
November 20
December 11
According to the Food Bank of Lincoln average number of students served at the monthly Lincoln High Food Market in the 2018-19 school year was 197 and the average number of families served was 782.
According to the Food Bank of Lincoln's website, "This market model removes the stigma of needing help and supports client-choice, offering dignity and compassion to the people we serve."
For those who don't have the need to partake in the market, donations are always welcome to keep the market going.
The Food Bank of Lincoln's website states that,"it costs about $100 for one student to get market food each month for an entire school year. The cost to fund a single School Food Market with 200 students is about $2,000."
For any questions or donations, contact Food Bank of Lincoln Development Director John Mabry at jmabry@lincolnfoodbank.org or at (402) 466-8170.
Leave a Comment
About the Contributor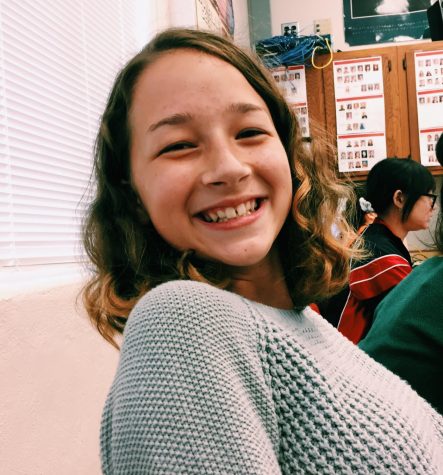 Audrey Perry, Editor-In-Chief
Hello! My name is Audrey Perry and I am an IB Junior at Lincoln High. It is my third year with The Advocate and I am currently the Editor-In-Chief on staff....