Festivus for the rest of us: Rainy weather doesn't stop the fun at annual fall festival
By Audrey Perry – LHS News
In past years, one of the defining markers of the Festivus experience has been the extremely hot and sweaty weather. This past Friday, September 27, 2019 LHS when students left classes early for the annual Festivus celebration, they may have been surprised to meet the post-rain cloudy skies and cool temperature.
While this may have been beneficial to the comfort of students and staff, the cool environment was caused by a long overnight rain. This led to the majority of the grassy areas to be wet and soggy.
This meant that all of the booths planned to be set up in the grass in front of south building had to be relocated. Admins quickly reorganized the set up before the festivities began, where many booths were moved the west hallway, and some to the sidewalk in front of the athletic hallway entrance, as well as "Feats of Strength" to the South Gym.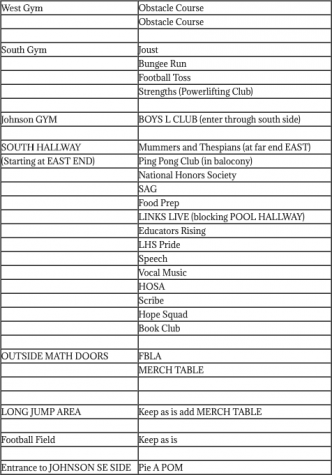 Originally this space was planned to only have LinksLive! and Fellowship of Christian Athletes. Though the hallways were much more congested, clubs still were able to gain enough attendance, and many clubs sold out of their products.
Outside, some of the activities that remained in their original spots were Pie-A-Pomalink, soccer and frisbee, and cup pong, and some club booths with food. Each club had booths selling treats, trinkets, and activities. To pay for these, students could buy tickets from the school for 25 cents each, and the clubs would collect them.
One unique aspect of Festivus, is that Lincoln High is the only school in the district that organizes it. Festivus began as a DECA run event in 1998, as a means to get students involved in new clubs and activities. Clubs sold snacks and gave out information to students to get them interested in getting involved. In 2005 it was re-named by Student Council as Festivus, after the popular television show, Seinfeld.
Since Festivus has been solidified as a LHS tradition, classes were put on a shortened schedule so that Festivus could take place from 1:30 to 3:00 p.m on a Friday afternoon in September. From there, students are expected to stay on school grounds, and had many choices for entertainment, even without buying tickets, which were offered for 25 cents a piece.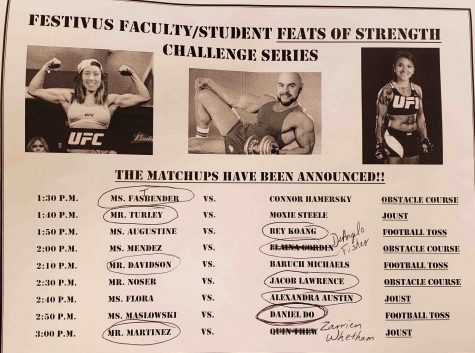 In the the South Gym, spectators could enjoy the "Feast of Strength" competitions that took place between nominated students and teachers. This idea originated from the Seinfeld tradition of pinning the head of the household down in a wrestling match. LHS took on the less violent alternative of jousting, football toss, and obstacle course races. Overall, the students won 5 to 4 against the teachers. The student victors were Bey Koang (9), De'Angelo Fisher (11), Jacob Lawrence (11), Alexandra Austin (11), and Daniel Do (12).
Even with the obstacle of difficult weather, the Festivus tradition has continued to live on.
Leave a Comment
About the Contributor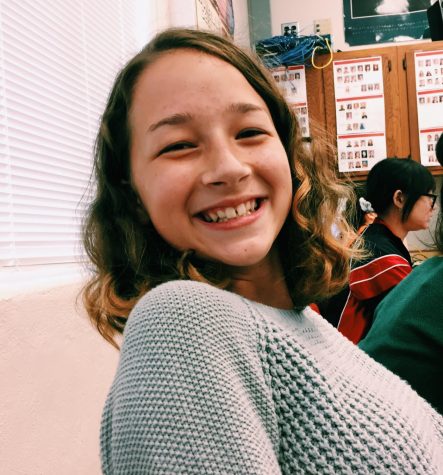 Audrey Perry, Editor-In-Chief
Hello! My name is Audrey Perry and I am an IB Junior at Lincoln High. It is my third year with The Advocate and I am currently the Editor-In-Chief on staff....