School week is shortened by a day: Sophomores take Pre-ACT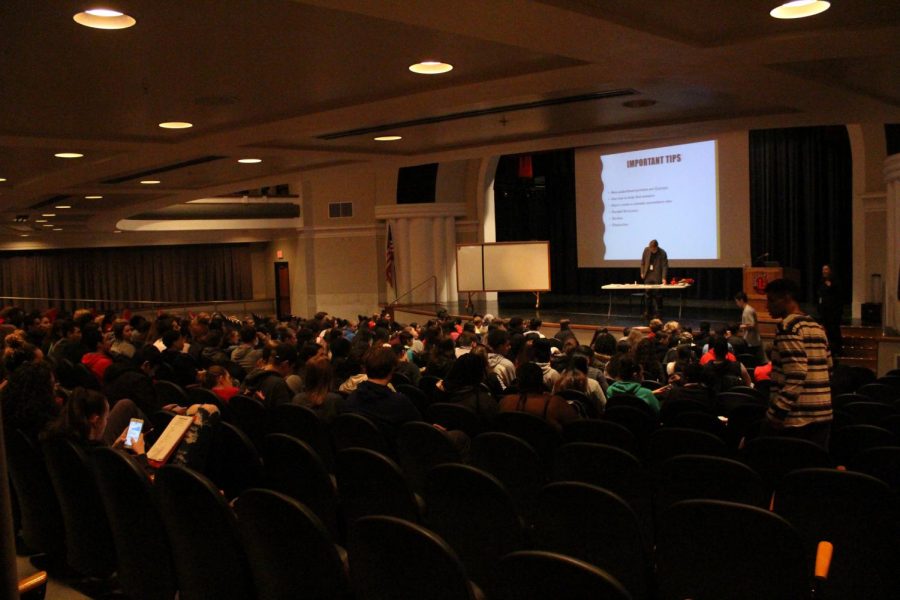 By Audrey Perry – LHS News
There will be no school for freshmen, juniors, and seniors this Thursday, November 7, 2019, as sophomores will be taking the Pre-ACT in place of normal classes. School will resume, as normal, for all grades on Friday, November 8.
Sophomores are expected to arrive at LHS on Thursday by 7:45 a.m. and report to their assigned classrooms to take the exam. Testing locations were emailed to all sophomores this week.
The Pre-ACT is a timed, multiple choice subject test that parallels the content and subjects that are given on the ACT, which is an exam taken during the junior year. It is used to give students a chance to practice the skills they need for the official test that will end up being a determining factor for many, in their college admissions. One of the many opportunities students have at Lincoln High is the chance for all sophomores to take the Pre-ACT, as it is given for free, and is a requirement.
"This is a required test for all 10th Grade students and is a great opportunity for our students to learn and be prepared for taking the important ACT Test next year as 11th Graders," Principal Mark Larson said in an email to students and family members.
On the day of the test, students are expected to bring only their student IDs, a calculator, and pencils.
Normal breakfast will be offered prior to the school day and sack lunches will be offered in the cafeteria after students are finished testing. Test-taking is expected to end at 12 p.m. The Media Center will not be open after school as there will not be any extended hours, since the schedule has been shortened for the exam.
To find more information about the Pre-ACT, about preparation and other testing visit the Official Testing Website at act.org
"On Thursday November 7th, all of our 10th Grade students will be taking the Pre-ACT Test. This is a required test for all 10th Grade students and is a great opportunity for our students to learn and be prepared for taking the important ACT Test next year as 11th Graders. 10th Graders are to report to LHS at 7:45am on Thursday November 7th to take their test. Most students will be done testing around 12pm and will be released after they are finished. We will offer grab and go breakfast as normal to 10th Grade students and will offer To-Go sack lunches for students after the test. Due to the Pre-ACT Test, there will be NO SCHOOL for 9th Graders, 11th Graders, and 12th Graders on Thursday November 7th. School will resume as normal for all students on Friday November 8th."
"This Thursday, Sophomores will be taking the Pre-ACT. With that being said Freshmen, Juniors, and Seniors will NOT report to school Thursday. After the pre-ACT day on Thursday, the library will not be open and there will not be any extended hours after school. Thank you!"