Back to work: Teachers return to school to prepare for new semester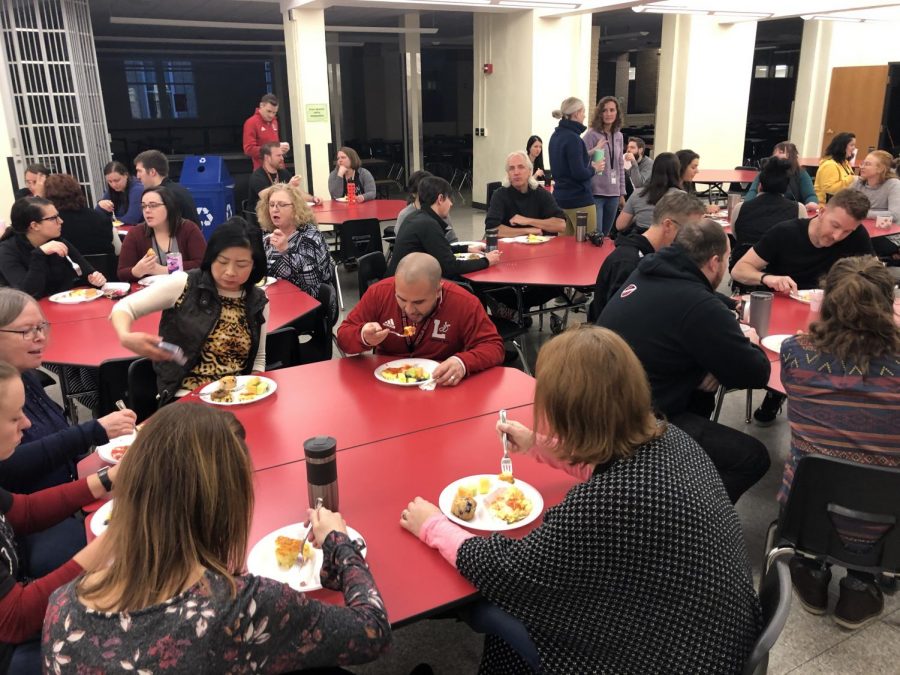 Lincoln High teachers and staff members shook off the fog of a two-week-long winter break on Monday, Jan. 7, 2020 by loading up on breakfast in the cafeteria before heading to their rooms and offices. The food was provided by the administration and featured an egg casserole, muffins, fresh fruit, and coffee.
Faculty and staff used the mandatory work day to prepare for the beginning of second semester which starts tomorrow.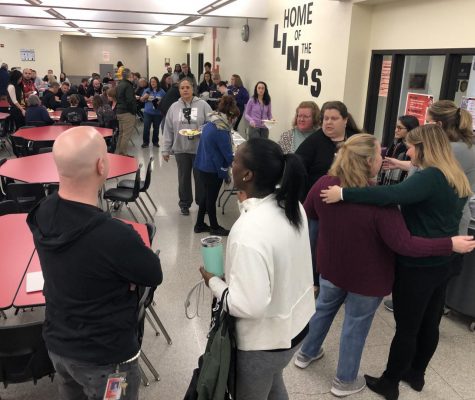 Principal Mark Larson sent a message to all students and parents with some reminders about the first day and some upcoming events.
Students will have new schedules which are currently available on Synergy StudentVUE and ParentVUE. Students will find out what lunch they have on Tuesday during 3rd Period.
On Wednesday night from 4 p.m.-6 p.m. the LHS Community Learning Center and Civic Nebraska will be hosting an Open House for all students and parents. Come and eat with us and learn about all of the opportunities offered by our CLC Programs.
Also, we're excited to announce that beginning on January 13th, LHS CLC will be offering free dinner from 4:30 p.m.-5:15 p.m. in the LHS Cafeteria. So if a student is finishing up practice, ARC, or an after school club, beginning next week they will be able to stay and eat.
On Thursday night, our Momentum Show Choir will have their Premiere Performance at 7:30pm in the Ted Sorensen Theatre. Their theme for this year is "Born for Greatness." Go to the link https://lhsmomentum.ludus.com/show_page.php?show_id=6261 to purchase your reserved tickets for this show!