No snow day today, but slush and snow make trip to school treacherous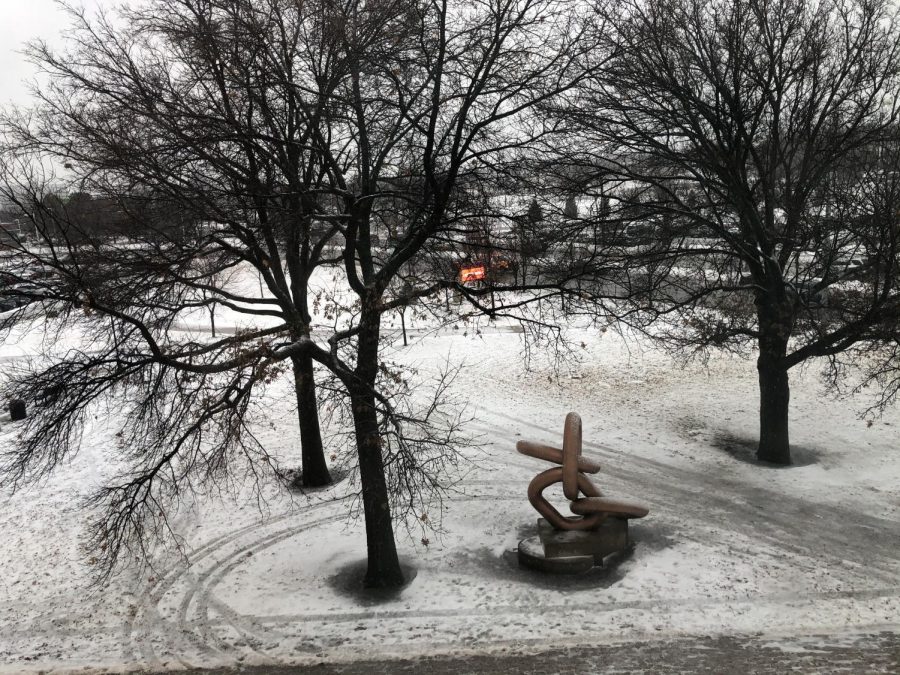 Early-morning snow and freezing rain made the drive to school today dangerous for many students and staff, and traffic moved at a crawl as drivers inched along ice-covered streets.
"I saw three accidents on the way in this morning," English teacher Kellie Frerichs said.
Many students chose not to come all. Attendance for first period was down significantly.
But the roads weren't the only problem. For many Lincoln High students, even walking was difficult due to snow-covered sidewalks.
"This weekend the biggest problem we ran into was the city plow plowing all of their snow and ice onto LHS sidewalks," Assistant Custodial Supervisor Tom Spencer said.
This happened mainly on Randolph, the south parking lot, and where teachers park and all around the outside of Beechner.
"I would push it away with our plow, and then the city plow would come by a hour later and push it all back," Spencer said.
This morning, there was another problem.
The custodial team went out this morning to treat ice and ran into problems with the Ice Melt getting washed away by the rain/snow/sleet combination.
"I will be monitoring the weather closely today and calling in people when necessary to help treat the building," Spencer said.
"Just because we treated the building does not mean it will not be slick out," Spencer added. "The spreaders simply don't cover every inch of the building so please BE CAREFUL."