Snow causes record numbers of absences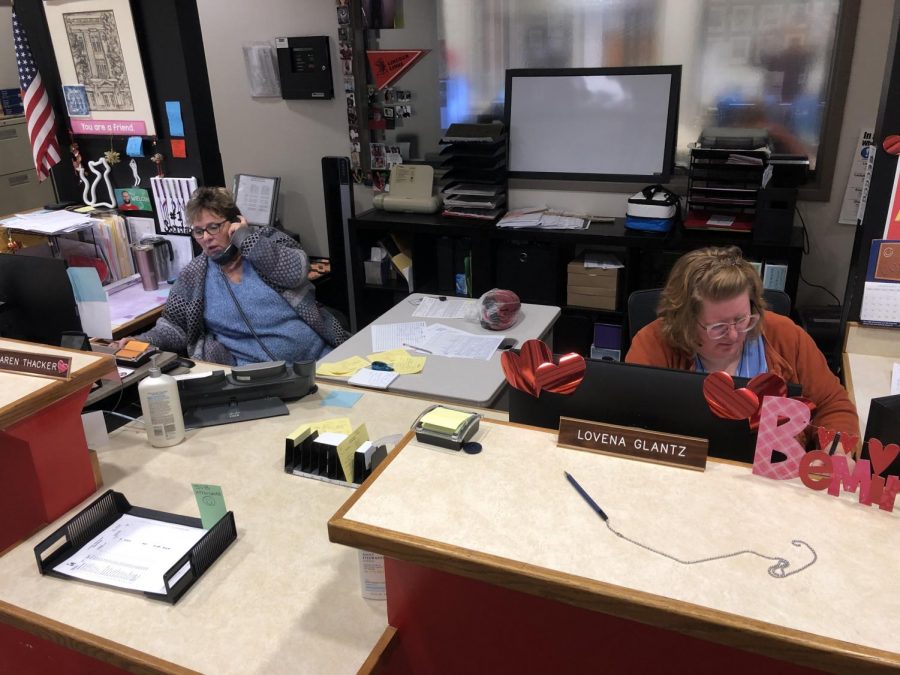 "I'm exhausted, my ear hurts, and my hand is cramping," Attendance Secretary Karen Thacker said in between answering parent phone calls this morning.
Thacker and her partner at the front desk, Lovena Glantz, have been recording absences all morning. It's 8:45 a.m and already they've had "record numbers" of calls.
"I've had over 200 so far, and that's just me," Glantz said.
"I'm on my second sheet," Thacker added.
Overflow calls are going to the associate principals' office secretaries, and they're not letting up.
The snow is expected to continue the rest of the day with accumulations of 1-2 inches, according to the National Weather Service forecast. Rain mixed with snow will make the afternoon drive home dangerous as well.
Students are asked to consider staying in at lunch time.
The forecast for tomorrow looks about the same.
The girls Freshman Basketball game that was scheduled for this afternoon has been canceled, but the Reserve game is still on at this point.
Stay tuned for updates later in the day.