LHS marching band adapts to Covid-19
Last Friday, the LHS Marching Band performed this year's show, The Greatest Showman amidst the COVID-19 pandemic. 
New social distancing and health policies have been set in place beginning with band camp in July. Band director Jill Oetken said the band has "done [their] best to space students out, both on the field and with lockers in the classroom. You will also see most of [the] students with bell covers on their horns acting as a face mask for their instruments." 
An additional social distancing policy includes rehearsing with only half of the band at a time, due to the LPS 50/50 capacity plan. "There have been a number of challenges already; namely rehearsing with only part of our group for most rehearsals," Oetken said. "So we'll do the best we can with what we've got and not take rehearsals with everyone for granted."
"I'm hoping this anthem reminds our students and our audience that events and situations like this can bring us together and that we will overcome," Oetken added.
Movement on the field has been adjusted to ensure that members of the band are spread out, however it affects the sound of the band. First year drum major Yanori Ferguson said, "It's been easy to make face masks effective, but marching 6 feet apart has been difficult." 
The marching band season also took a toll when Nebraska State Band Association announced the cancellation of competitions. "It put a dent into everybody's confidence for this year's season," LHS sophomore Mattison Oliva said. "I feel that everyone in band should try to be positive. It's going to be hard but if we all have each other's backs we should be good."
"Generally, I think it's definitely resulted in more rehearsal time being spent on fundamentals and pep band music," Ferguson said. "We're investing more in our own future as a band than we are in this year's show, which is exciting."
Nevertheless, LHS Marching Band perseveres. "Our students have taken it in stride," Oetken said. "I know the students are still motivated to put forward their best and show their audiences what we've been working on." 
Band will play both in the student section and on the football field at the next Lincoln High home football game this Friday, September 4th against Gretna High School. 
"I'm especially excited for all the students," Oetken said. "The band as well as the football team, cheerleaders, and dance team to be able to get out there and do their thing… GO LINKS!"
View Comments (1)
About the Writer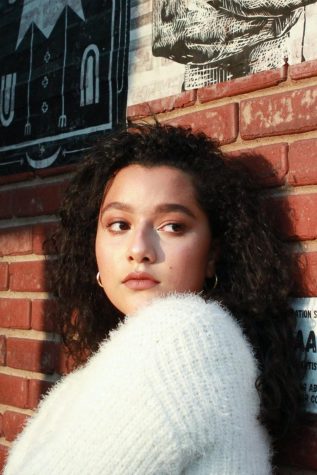 Cam McWilliams, Reporter
Hey I'm Camille, but most people call me Cam! I am currently a senior at Lincoln High. When not writing for The Advocate, I'm conducting the LHS Marching...