LHS provides outside hallways and lunch options due to Covid-19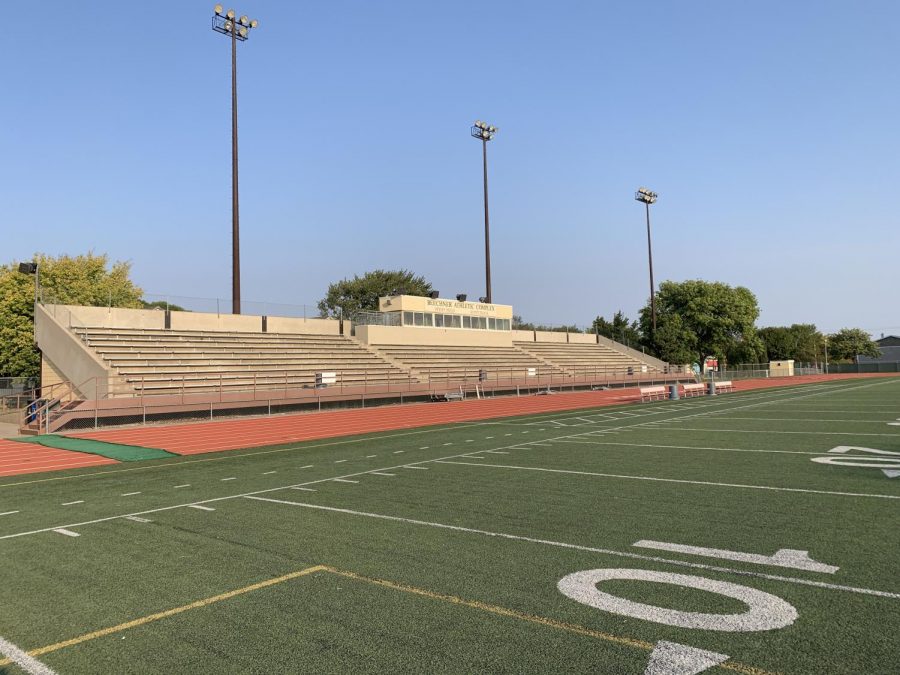 In the LPS district it is required to wear a mask in all indoor spaces because of COVID-19. Masks are important but it is also important to maintain social distance. That is why Lincoln High School added the option of an outside hallway and outside lunch for students to safely stay 6 feet away from each other, and take a break from wearing a mask.
While weather permits, Lincoln High is allowing students to eat lunch on the bleachers at Beechner Field and use an outdoor hallway, which runs along the west side of the building.
A survey sent out to Lincoln High students about how frequently the outside lunch and hallway options are being used showed that out of 179 students, 31.1% of students do use the outside hallway and eating options. Roughly 41% said that they do not go outside for lunch or use the outdoor hallway. 
"I think eating outside is great because you can get some fresh air and the outdoor hallways is great for people," said Serenity Miller, a current student at Lincoln High. "It's helpful for people to be able to get to class and maybe just enjoy the outdoors for a little bit so you're not stuck inside all day."
One of the supervisors for lunch, James Baker, football coach and former student of Lincoln High said, "I think it's a great idea. I wish they would have had bleachers over here at this time. When I went to school here at least we had park benches out front you could sit on so I really think it's really nice that you guys can get outdoors, get fresh air, still be around here having lunch."