Behind The Scenes: Lincoln High School's very own dance mom
Poma-who? Poma-what? Poma-Links! Have you ever wondered who works behind the scenes on the Pomalinks team? Meet Lincoln High's english teacher, dance coach, and mom all in one, Emily Martinez. Martinez shares her journey about her busy life and one of her passions: dance.
Martinez has been dancing since the age of 3 at Hart Dance Academy. Now she is the head coach of Lincoln High's Pomalink dance team. Martinez takes dance seriously and sees it as a sport. "Many people don't consider dance as a sport, but it takes lots of training, dedication, and hard work to do. People can go really far in dance."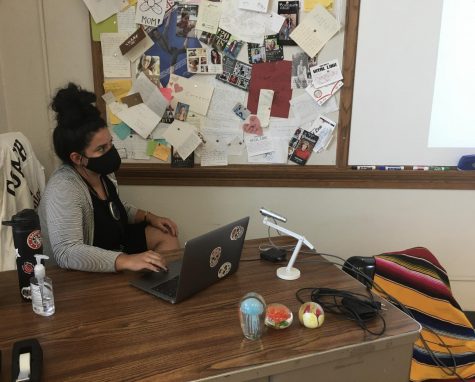 When coming up with choreography, her Pomalink dancers and music inspire her. With their talents she can create clean and sharp choreography. Hearing the music, she can already picture how the dance will come to life when her dancers perform it. With choreographing dances also comes many obstacles Martinez faces.
"The hardest part with coming up with a dance is not knowing what to do next or how the choreography will turn out in the end." Martinez faces many challenges but still continues to stay positive and work hard to achieve her goals as a dance coach.
With Covid-19 affecting many in the community, Martinez at times finds it difficult to return to her old dancing lifestyle. In order to keep everyone safe, they must take the dancers temperature every time at practice as well as sanitize everything before and after they dance. Not to mention, not being able to stand too close to each other or not being able to have partner routines can be difficult for Martinez as a dance coach.
"Covid has affected the way my dancers perform," says Martinez. "They don't perform as well wearing a mask."
A big factor in dancing is using facial expressions. The facial expressions dancers use, helps portray the story behind a dance number. Facial expressions are a good way for dancers to show their emotions in the piece they are performing. But now that Covid-19 has affected many people's health, wearing a mask has become a daily routine for the Pomalinks and their coach.
On the other hand, social media has had a great impact on the dance industry. TikTok has become a huge platform for many dancers. Last year, Lincoln High's annual Hoops4Hope held a special performance by the Pomalinks and teachers. But what had many students talking was the many TikTok dances they incorporated into their performances. Many students say it was the highlight of their night. Martinez has seen how social media has changed the dance industry. "I think it's a positive thing, people are realizing how often dance is overlooked in the industry as well as how difficult it is."
Not only is Martinez a dance coach, she is also mom. She is very thankful towards Lincoln High letting her bring her son to school. "The Pomalinks love Malachi. It's like he has 16 big sisters," Martinez said. Balancing being a mom, teacher, and dance coach can be hard for her at times. Regardless, Martinez still manages to stay on point.
Leave a Comment
About the Contributors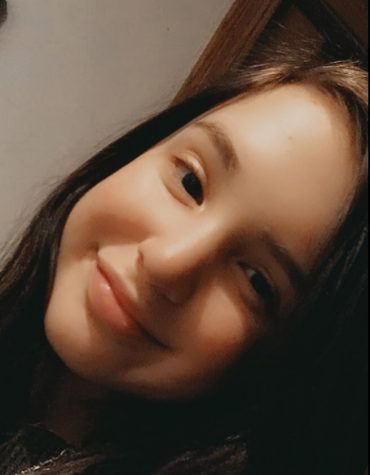 Laney Cowins, Reporter
Hello! My name is Laney Cowins, and I am a Freshman at Lincoln High School. It's my first year with The Advocate and I am currently a reporter. I really...