German Teacher of the Year!
By Meg Boedeker
Nebraska's German teachers were considered for this award, however, only one teacher won–Lincoln High's very own German teacher, Marissa Wanamaker. Wanamaker was chosen for this award because through her work as a World Language educator, she has exhibited a strong sense of leadership in and out of her classroom, remarkable teaching expertise, and a great contribution to the world of language, according to another World Language teacher, Janet Eckerson.
"Marissa is one of the most enthusiastic and passionate teachers I have ever had the opportunity to work with," LHS IB Coordinator J.P. Caruso said, "Her boundless energy is seen not just in her classroom instruction, but also in her love for the language and culture of German speaking peoples."
In the middle of her class on Thursday, October 26th, 2017, Wanamaker was surprised to have Lincoln High principal Mark Larson, as well as a few other colleagues, including French teacher, William West visit her room during class that day.
Confusion rang through the room as Larson and Wanamaker's colleagues lined up, facing the class, against the whiteboard at the front of the room. As flowers were presented to Wanamaker by Eckerson, and the news was given, Wanamaker looked completely flabbergasted–as if she could not believe the news she had heard.
"Marissa's enthusiasm for German language and culture is contagious," LPS World Language Curriculum Specialist Dr. Jami Holbein Swanson said. "She has touched the lives of hundreds of students, who are now German speakers."
On Saturday, October 28, an award ceremony was held in Wanamaker's honor. There received a plaque to commemorate her achievement.
Leave a Comment
About the Writer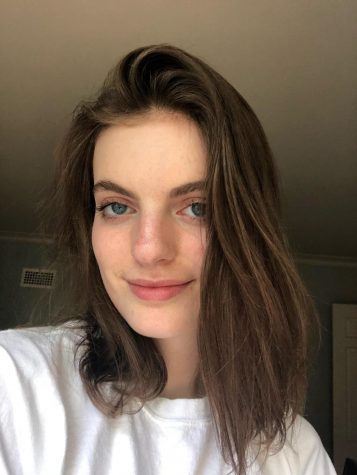 Meg Boedeker, Managing Editor
Hello! I'm Meg Boedeker, a junior at LHS and the Managing Editor of The Advocate. I've been part of the staff for two years now, and I help to take pictures,...