Nothing to do in Lincoln? Think again.
Audrey Perry – News
Almost everyone has been subjected to the stigmas and stereotypes of being a resident in Lincoln, Nebraska. To the rest of the world, Nebraska is a place where the people are obsessed with corn, we bleed Husker Red, we have the best customer service, and there is literally nothing to do.
While the first 3 might actually be true the last is anything but the truth. Lincoln actually has a lot of fun and interesting things to do throughout the year. Whether you've done these before or not, these places and activities can bring fun and entertainment to you, your family, and your friends.
First, there are a couple of different places where you can enjoy activities, or just roaming around, taking in the scenery.
"12,000 years of history! Many people and cultures have made Nebraska their home. Come see fascinating artifacts and hear amazing stories from our rich past. Get to know the Exhibits at the Nebraska History Museum." – Nebraska History Museum
"Whether you're diving into the heart of the Sun, exploring Earth's ancient past, or just having fun under the dome, there is something for everybody here. Make your visit to Mueller Planetarium and Morrill Hall today!"
"Our store has an ever-changing collection of used, rare & out-of-print books on two floors. You can find everything from paperback Mysteries to SIGNED First Editions, Leather bound books, Scholarly Non-Fiction, Cookbooks, Children's Books & much more." – A Novel Idea Bookstore
Next, there are plenty of restaurants and quaint shops to grab a cup of coffee or get a snack.
"Rocket Fizz Soda Pop and Shops offers one of the largest and craziest selections of glass-bottled soda pops and retro candies for sale in America. We pride ourselves on carrying unique and fun products for people of all ages." – Rocket Fizz
"When one enters Grateful Bread/Freakbeat Vegetarian, you will find the day's offerings posted around the front counter. There are no menus, and the soups and the mac and cheeses (normally four and three options, respectively) change daily" – Lincoln Journal Star
"This new location offers the same fine selection of coffees, teas, juices, food, and gifts. It also provides the added luxury of a wonderful indoor live music venue, the setting for a variety of musical performances and readings, all offered for your enjoyment by Crescent Moon." – Downtown Lincoln
And, all across Lincoln there are always random, but exciting events going on, you just have to look.
"Paint Yourself Silly is a paint your own pottery studio that provides customers of all ages with a creative outlet. The process is simple; you choose your pottery, pick your paints, let your creative juices flow, and then leave the firing to them." – Paint Yourself Silly Lincoln
"interactive entertainment activity where you and up to 11 friends or strangers are placed in a room with only 60 minutes to escape or complete the challenge. Using your problem-solving skills, as well as the tools and clues provided to you throughout, you must find a way to escape before the time runs out." – Escape Room Lincoln
"The Hour of Code [is a] one-hour introduction to computer science, designed to demystify 'code', to show that anybody can learn the basics, and to broaden participation in the field of computer science." – Nebraska Innovation Campus
So the next time you're sitting at home, being bored and convinced there is nothing to do, try out some of these activities and get involved with what Lincoln truly has to offer.
Leave a Comment
About the Contributor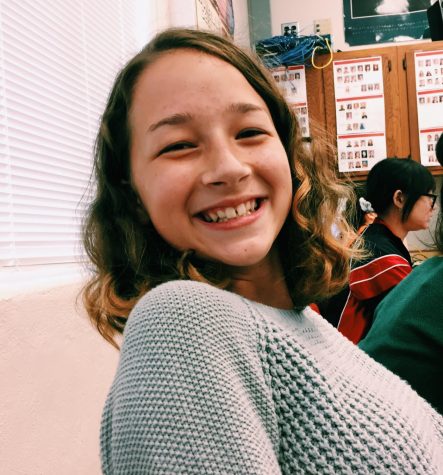 Audrey Perry, Editor-In-Chief
Hello! My name is Audrey Perry and I am an IB Junior at Lincoln High. It is my third year with The Advocate and I am currently the Editor-In-Chief on staff....