TIME'S UP: Women in entertainment industry spark national movements to end sexual harassment, violence
Hang on for a minute...we're trying to find some more stories you might like.
By Angel Tran – News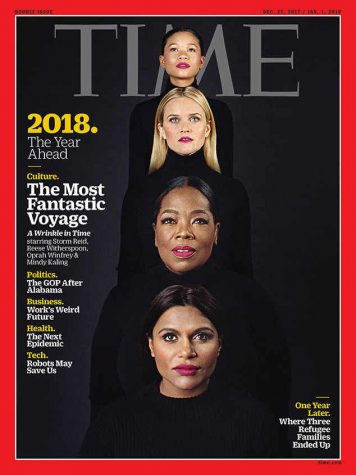 The MeToo Movement started by Tarana Burke 10 years ago was created to bring to light sexual assault in not only the workplace, but as a society as a whole, and to support both men and women who have been sexually assaulted and harassed. This movement provides support for survivors of sexual and domestic vio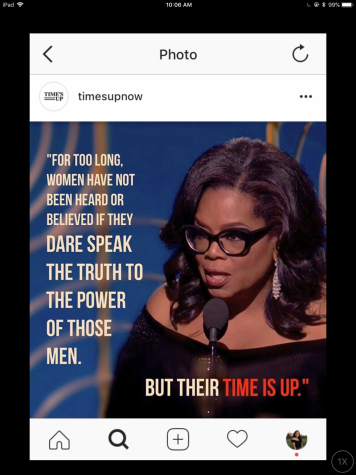 lence and has a goal to bring awareness to the injustice of women around the world.
Time's Up — a movement created by over 300 Hollywood actors and actresses — was created in response to the multiple allegations against producer Harvey Weinstein, to signify that actors and actresses are done putting up with the unfairness towards women in the industry. These two movements work hand in hand, bringing together members of both to create one collective group with one main agenda: to support survivors and end sexual violence.
The MeToo Movement was brought to light this year, when American Actress Alyssa Milano asked fans and colleagues to reply to her tweet by writing "me, too" if they had been the victims of sexual assault or harassment. After an overwhelming response, it provoked the resurgence of the MeToo Movement on all social media platforms. At the same time, the Time's Up movement was arising as well. The group aims to create legislation and make policy changes. Its legal defense fund has raised $20 million and gathered over 200 volunteer lawyers.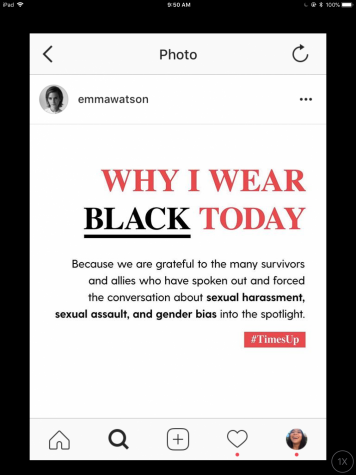 On Sunday, January 7th, 2018, women (and men) of the music, fashion, and television industry turned heads by walking down the red carpet at the 75th Annual Golden Globe Awards in all black—signifying their support for the #MeToo Movement and the Time's Up Movement, and their intolerance to gender prejudice in Hollywood. This impactful event took over more than just this award show. Many award shows following, such as the Grammys and BRIT Awards have used fashion as a platform to show allegiance to these movements as well as their intolerance to sexual harassment by simply wearing one color: black.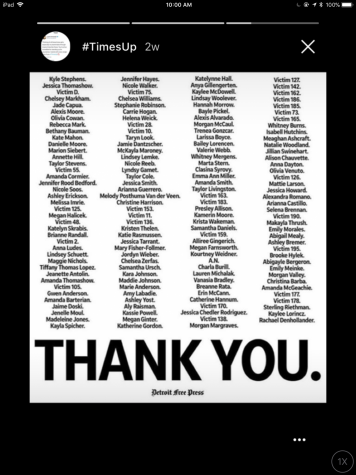 The rise of these movements has also brought many other issues to light such as sexual abuse, mental health, gender prejudice, and more. These global movements that have impacted many lives, have not met their mission, and they still needs help and support. Whether you are for or against these movements, being aware of political organizations like them can be a model for other causes and is essential to having a voice in our government and our world.
About the Writer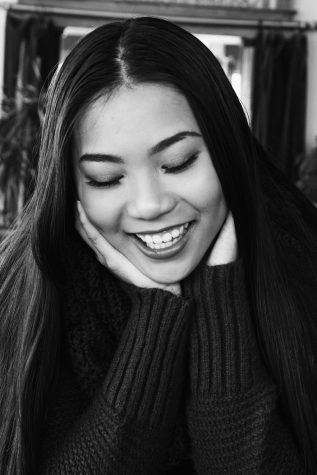 Angel Tran, Editor-In-Chief
"So live. Live. Fight like hell. And when you get too tired to fight, lay down and rest and let somebody else fight for you." -Stuart Scott



Hey...