LHS FBLA member Chloe Andreini qualifies for national competition in San Antonio, Texas
By Angel Tran
On April 6th, LHS senior Chloe Andreini competed in the FBLA State Leadership Conference and qualified for FBLA nationals which will be in San Antonio, Texas this June.
Andreini competed in Economics, organizational leadership, and business communications. She earned honorable mention in economics and business communications and placed 6th in organizational leadership. Nebraska FBLA takes 3 members in each event to nationals.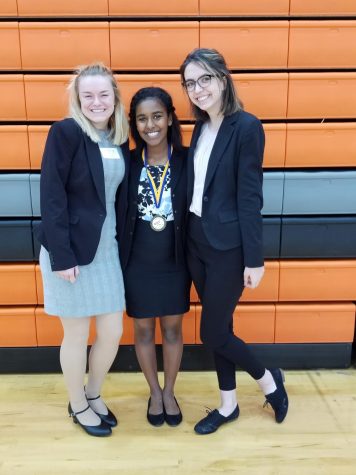 "I'm super excited," Senior Chloe Andreini said. "Economics is something I want to study in college and I think it will be really cool to meet others who know about and are passionate about the same things I am."
This is Andreini's first year qualifying for the national competition. She is also the president of LHS FBLA.
"She's been a great leader," Adviser and business education teacher, Bonnie Anderson said. "She is the one who has spear-headed all of the written projects for our chapter and she knows how to take charge and motivate others to participate. Her greatest strength is that she knows how to get things done."
For Andreini to attend nationals, she will pay for five nights in a hotel, a conference registration fee, and six days of competition as well as food and other traveling fees. This cost is roughly $850 per student our-of-pocket. However, Andreini will be able to attend amusement parks and tourist attractions on her own time outside of competition.
"It [paying for the trip] is definitely something I was figuring out during the weeks I was waiting to become national elligible," Andreini said. "I've had to look into a lot of scholarships and coming up with ways to cut costs while I'm there and getting there."
"I'm just very proud that Chloe is able to go," Anderson said. "I think she is a really good representative for Lincoln High and I'm excited for her to experience a national conference. Because to me, it's just different than a state level conference and I just think it is a neat experience and I'm glad she is able to go."
Because of the cost, however, FBLA is selling $11 "Old Chicago Pizza Palz," which offer one large one-topping pizza, to fundraise for Andreini's costs to attend nationals.
"I am hopeful that I do well," Andreini said. "I know it's a lot more competitive than state because it is the best of the best, but I also know that it is the same as what I have been doing."
"Based on her past performance in the economics test, i think she will do very well at nationals," Anderson said. "At Midland and UNL, she placed in economics and she did really well. I am confident in her ability to perform this summer."
"I'm most excited to see the city," Andreini said. "It's been super long since I've been there and it'll be cool to experience the culture around there and travel."
Nationals will take place June 28th until July 3rd.
If you would like to buy an Old Chicago Pizza Palz Card, you can contact Mrs. Anderson in room 206.
Leave a Comment
About the Contributor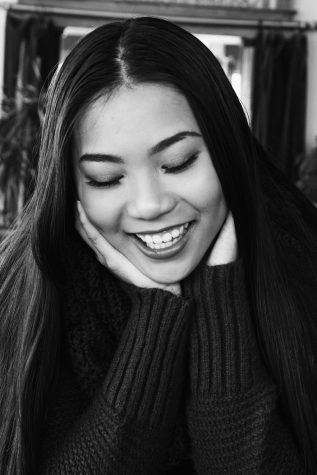 Angel Tran, Editor-In-Chief
"So live. Live. Fight like hell. And when you get too tired to fight, lay down and rest and let somebody else fight for you." -Stuart Scott



Hey...