You Can't Spell UNITY! Without "U" and "I"
By Emily Price
By now, every student at Lincoln High School is aware of the four Links that represent all 2,300 students in the building; Tradition, Excellence, Diversity, and Unity.
This year, faculty members have been implementing a major emphasize on these four traits by asking students to think of ways in which they demonstrate them in their everyday lives. A group of students that have taken this task to the next level are the IB Seniors.  
The idea sprang forth in Laurel Maslowski's sixth period "Theory of Knowledge" class while the students were participating in a connection circle on one of the first days of school.
Senior Helen Newell, one of the founding members of UNITY!, describes the goal of the group as a way to "inspire a sense of unity between the classes!" Newell expanded by saying, "This is something I loved so much when I was an underclassman, and I kind of think that we've fallen away from that slightly." She added, "But the goal of UNITY! is to mend that and to create that type of unified environment at Lincoln High."
So far this year, UNITY! has attended the Lincoln High Freshman Football team's game versus Southwest, played at Southwest on August 30th, the softball tournament at Doris Bair on September 9th, and the Varsity Volleyball game versus Fremont High on Sept. 11th.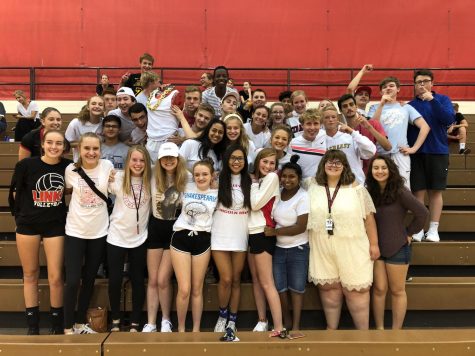 Newell encourages participation schoolwide, regardless of grade. "I would really like to see the class of 2020 to step up to the plate and keep this going after the class of 2019 graduates," Newell said. "The vast majority of UNITY! are seniors, and I would love to see UNITY! become a facet of the Lincoln High experience, or a tradition, per se."
There is no registration required to join "UNITY!", just simply show up. The schedule of games they plan on attending in the near future are listed below, and updates of their schedule will follow. If you have any questions, comments, or suggestions, email Laurel Maslowski at lmaslows@lps.org.
9/28 (Friday) : LPS Championship Cross Country at Pioneers Park – 4 p.m.
10/4 (Thursday) : All Levels Volleyball at Southwest – 5:30 p.m.
10/8 (Monday) : JV Football at Lincoln High – 6:30 p.m.
10/15 (Monday) : Reserve Football at Lincoln High – 5:30 p.m.
10/16 (Tuesday) : Freshman Football at Lincoln High – 5 p.m.
About the Contributor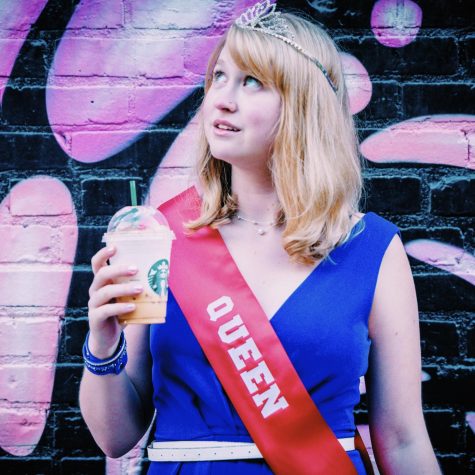 Emily Price, Reporter
Hey, y'all; Emily Price here! This year I am a senior here at the High. Other than being a staffer at the Advocate, I'm one of four of the lovely dance...