Taking it "week by week"-Links prepare to play Kearney Bearcats Friday night
Hang on for a minute...we're trying to find some more stories you might like.
By Angel Tran
Fresh off of their 5-game winning streak, the #5 Lincoln High School Football team will kick-off against the [unranked] Kearney Bearcats at 7:00 PM at Beechner Athletic Complex on Friday, October 12th.  After beating the now 0-7 Omaha Benson Bunnies, the Links are focusing on not just Kearney, but each other.
"I thought we executed really well, especially in the first half," Senior Quarterback Cedric Case said. "It gave a lot of our younger guys a great opportunity to show us what they've got in a bigger game."
Other seniors, like Cedric Case, are looking to younger teammates to step up in games as well.
"I feel like everyone has been so focused on the seniors," Senior Right Tackle Reece Mentore said.  "I think we definitely need to focus on the younger ones and help them out.  It's their time too."
"In the end, those are the guys who need to learn more, grow more, improve more, and all that," Case said.  "It's my job as a senior to help them do that, so they can take over next year."
So how are they planning to take on Kearney this week?  Kearney is currently sitting at 4-3 after losing to Lincoln Southwest High School last Friday night 17-15.
"Like always, we're taking this season week by week," Case said. "As soon as the game was over last Friday night, our focus turned 100% on Kearney and what we can do personally to get better this week."
Kearney, who went 12-1 last year, were the state championship runner ups, losing their only game to Omaha North during the Class A Final.
Come watch the Links take on the Bearcats at 7:00 this Friday at Beechner Athletic Complex for their senior night.
Find directions here.
About the Writer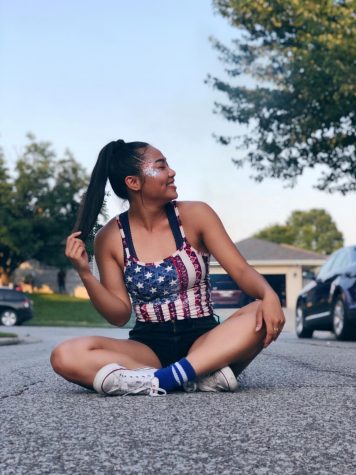 Angel Tran, Editor-In-Chief
"So live. Live. Fight like hell. And when you get too tired to fight, lay down and rest and let somebody else fight for you." -Stuart Scott
---
Hey there! (:
My name is Angelina Tran, but most call me Angel.  I am The Advocate's Editor-in-Chief.
Future Goals and Aspects
A major goal for my life is to finish school with bachelor's, master's, and doctorate degrees at the University of Nebraska-Lincoln.  I am a part of the Upward Bound program, a college preparatory program based at the University of Nebraska-Lincoln. I plan on majoring in Secondary Education with an Endorsement in History and Business.  My master's degree will be in Educational Administration and my doctorate degree will be in Educational Studies.
Personal Life
I am a varsity sprinter for the LHS Track and Field team, as well as a varsity letterman.  I am a three-time state qualifier in the 100M, 200M, and 4x100M Relay. I am also a sponsored indoor track sprinter as well as a competitive powerlifter.  My main goal is to return to the Nebraska State Track and Field Championship next May 2019.
Another activity I am involved in is DECA, which stands for Distributive Education Clubs of America.  As a part of DECA, I help with community service projects and events, fundraising, and I compete at the district, state, and national level.  Currently, I am Co-Presidents with my other half, Jayla Toliver.
As the student representative for LHS, I am a co-chair on the district High-School Task Force, a committee that is planning the next two high schools being built in the city of Lincoln.  I am also the committee co-chair of Student Diversity and Community.