Male Pomalink challenges gender roles
Junior Salvador Diaz-DeBose becomes newest male member of the LHS dance team
By Anthony Torres, Emily Price, Zeke Williams
Issues of gender identification have always been controversial, and they are especially prominent in our current society. Many members of this generation are working to redefine labels and expectations.
A prime example here at Lincoln High is junior Salvador Diaz-DeBose, better known as Sal to his peers. Diaz-DeBose is currently the only male member of the Lincoln High dance team, the Pomalinks.
"I've found a new way to express myself," Diaz-DeBose said.
In the past, the Pomalinks has traditionally been an all-female team- not because of rules, but because of the expectations of the prescribed gender roles in society. [There has been a male Pomalink in the past, however. Greg Ward, class of 2011, was a Pomalink his senior year*.]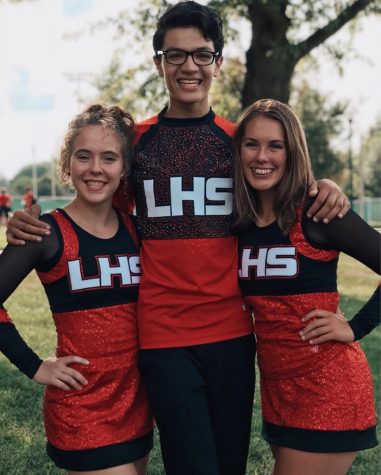 "I would've joined earlier but I never knew guys could try out for a predominantly female dance team," Diaz-Debose said. "I love my team–I can't stress that enough. Everyone accepts me as a dancer, and we grow as a team every week."
In addition to dancing for the Pomalinks, Diaz-DeBose does studio dance at Piccoli Dance theatre, as well as the competitive dance team.
According to Diaz-DeBose, the competitive dance team helps dancers define their skills through competitive stage experience and performance based practice.
"Every team member works hard on the dances we learn to compete with surrounding dance studios," Diaz-DeBose said. "In the spring, I am competing in three dances, a duet and two group numbers. This is my first year on the team, and it has been the best experience and has helped me with so much."
Diaz-DeBose is also often found on the stage in productions. He has been involved with Hello Dolly!, M*A*S*H, Joseph and the Amazing Technicolor Dreamcoat, and A Connecticut Yankee in King Arthur's Court for the Lincoln High Theatre Department, as well as various shows for the Lincoln Community Playhouse and Pinewood Bowl Theatre.
Lincoln High's atmosphere is described as diverse and inclusive–a place where everyone is free to be themselves, even if their version of themselves challenges the stereotypical gender roles.
Diaz-DeBose views his biggest achievement of being on the Pomalinks as, "[getting] to spread the message that anyone can dance or feel comfortable doing what they love no matter what race, gender, or background you come from."
*Correction:
An earlier version of this story had stated that Diaz-DeBose was the first male on the Pomalinks. The first male Pomalink was actually Greg Ward, class of 2011.
View Comments (5)
About the Writers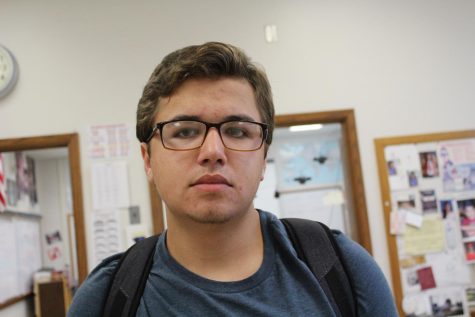 Anthony Torres, Reporter
Whats up? My name is Anthony or Tony and I am a staff member of the Advocate, I enjoy supporting LHS. GO LINKS!!!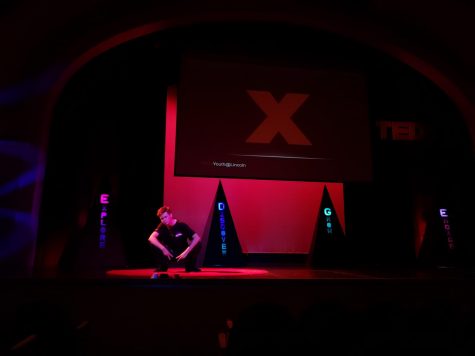 Zeke Williams, Reporter
Yo! I'm Zeke. I'm a staff member here at The Advocate, and I'm a senior this year at the The High. Go Links. I'm one of the Technical Representatives...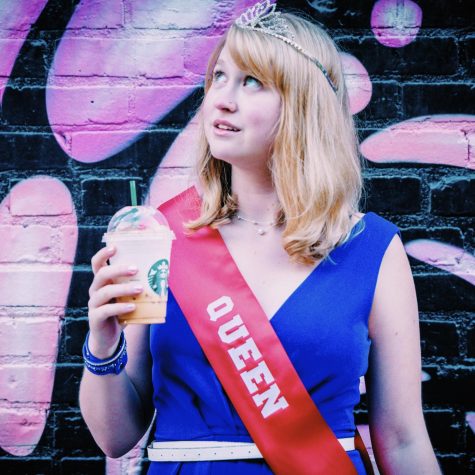 Emily Price, Reporter
Hey, y'all; Emily Price here! This year I am a senior here at the High. Other than being a staffer at the Advocate, I'm one of four of the lovely dance...