LHS Theatre gears up for their first fundraiser of the year
Hang on for a minute...we're trying to find some more stories you might like.
By Zeke Williams
    The Lincoln High School Theatre department is hosting its first fundraiser of the year this Friday, November 2nd at A Novel Idea (118 N 14th St, Lincoln, NE 68508) from 5:30-8 p.m. The Theatre Department gets 10% of all proceeds, and will be accepting donations. All proceeds go directly into the theatre department for purchasing set pieces, new equipment, and costume supplies.
A Novel Idea is a locally owned and operated bookshop that the LHS Theatre department has been doing two fundraisers a year, one each semester, for over ten years. The Theatre Board, which is made up of a group of 12 students who help run and operate the theatre, and other theatre students show up dressed in costumes to encourage people to donate.
"It's a great way to support [the] theatre and get some books at the same time." Theatre Board President Jackson Mikkelsen said. "And there are cats in the store!" Mikkelsen organized the event with the help of Senior Mae Stokes and A Novel Idea owner, Cinnamon Dokken.
Come see LHS Theatre department students dress up and raise money at A Novel Idea this Friday, November 2nd, from 5:30-8 p.m. Be there or be square!
About the Writer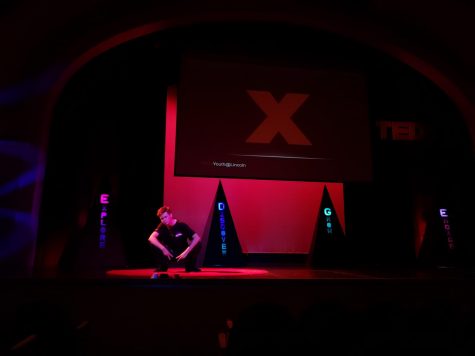 Zeke Williams, Reporter
Yo! I'm Zeke. I'm a staff member here at The Advocate, and I'm a senior this year at the The High. Go Links. I'm one of the Technical Representatives...