What's up with Smells Like Bold? LHS student band pushes boundaries
By Neive Rodriguez
If you attended Joy Night last May, you would surely remember Smells Like Bold, the rock band that performed their song, "Never Tell your Password to Anyone." This catchy tune quickly stuck with the audience, including Principal Mark Larson, who says the band was one of his favorite acts at Joy Nite.
"They were so talented and so unique," Larson said. "I loved their performance and their creativity."
The origin of the name Smells Like Bold is from the Tommy Hilfiger cologne "Bold" that the members of the band would wear when they went into the local Shopko. "We always smelled like Bold, so while were making a name we decided that would be good," Borakove said.
What makes Smells Like Bold so interesting is the quality of their music videos and songs.
"There's a lot of high school bands and YouTube channels that are kinda boring and what you'd expect," Borakove said. "Smells like Bold should be more than that."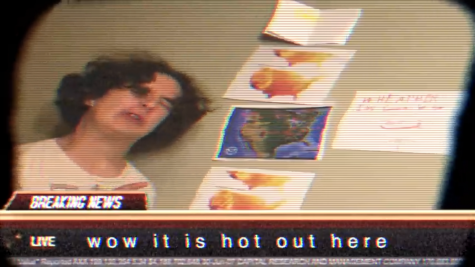 Their song writing process is certainly unique, involving a combination of "screaming into the microphone and hitting the keyboard until something funny happens," Borakove said. "But sometimes I'll have a good idea and I'll work off of that."
Some of their tracks include, " I Want it to be Hot Outside" and "Everybody is on Vacation or Busy." These tunes have music videos just as wild as the songs themselves.
The current Smells Like Bold line up includes sophomores Emerson Borakove, Vincent Welsh, Ethan Rask, and Zach Paegler, but they are looking for more members.
"Smells Like Bold is for anyone who has a good idea and has a platform for it," Borakove said. "The more people in Smells Like bold, the better. There's dozens of people that have helped. If you're in a band or have good ideas for YouTube, post it on our channel."
Other members include sophomores Grace Shepherd and Maureen Sughroue, who assist in making videos for their YouTube channel.
The official band has been around since December 2017, and it continues to change and develop, with different people helping out on every song.
Describing these videos isn't easy, since they're created with dozens of clipart images, random photographs, and complicated editing tricks.
"I just sit there and slowly move images and audio for six hours," Borakove said. "I'm not very good at editing, but I want people to be engaged. Every Smells Like Bold video is me learning a new editing trick. Our music videos are about making the best thing with the least amount of skill," Borakove said.
"We have a very niche directing style," Welsh said.
The band has songs with comedic value, but Borakove says, "We're working on stuff that's less funny, as well as comedy stuff. We're also working on a stable live show. Our current live show is a bit shaky at times."
Borakove says that his favorite track is "I Want it to be Hot Outside," because of its guitar parts and vocal harmonies. "The video also uses some neat ideas, which is what I want Smells Like Bold to be."
Borakove plans to upload the band's music to Apple Music and Spotify by this time next year, and plans to perform at Joy Night 2019 if they are able to.
Leave a Comment
About the Contributor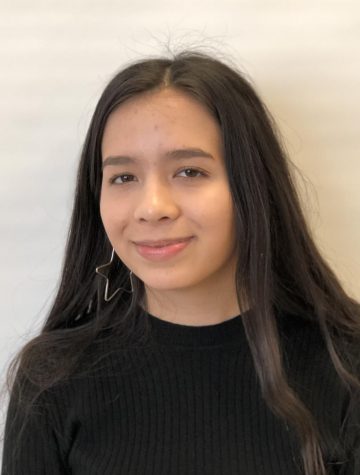 Neive Rodriguez, Reporter
Hi, my name is Neive Rodriguez and I'm a pre-IB sophomore at Lincoln High. This is my first year working on The Advocate. I participate in cross country,...