Failing American Department Stores and the Rise of E-commerce
Hang on for a minute...we're trying to find some more stories you might like.
By Neive Rodriguez
One drive around the city of Lincoln would be all it takes to notice vacant buildings and "going out of business" signs scattered around. Although the closure of businesses isn't exactly rare, there is no doubt that certain kinds of stores have been closing at an alarming rate.
The American Department store has remained an icon of a successful economy and a prosperous nation. However, department stores have been facing a steady decline, becoming what some call a "retail apocalypse."
Despite this, buying material goods has never been easier. Thousands of websites offer shipping for products to your doorstep, often within 2 days or less. Although this provides a convenience never seen before, it has damaged traditional department stores,  causing them to close all over the country. The city of Lincoln has been affected by the bankruptcy and closure of several businesses, such as Younkers, Toys R Us and Gap.
According to Business Insider, Internet retailers (led by Amazon) have added $27.8 billion to their apparel revenue since 2005, while dept stores have lost $29.6 billion.
"It's wrong to say that the online e-commerce industry was what brought down department stores," Sophomore Ethan Cederberg said, "Certainly it did not help them, however. In a lot of ways I would consider it the main nail in the coffin."
Cederberg, who has family involved in investments, believes it is important that he is educated about local economics.
Stores such as JCPenney and Macy's are in competition with Amazon, and have been closing stores to cut costs. According to Clark.com, in 2018  Macy's closed 11 stores and JcPenney closed 8 nationwide, affecting around 480 employees . Similarly, Bon-Ton, the parent store of Yonkers, faced bankruptcy in 2018 and was liquidated. Yonkers closed its Lincoln location in August of 2018. According to the Lincoln Journal Star, approximately 90 employees were affected.
The Sears of Lincoln is set to close sometime in 2019 after being open for 48 years. Founded in 1893, Sears was the largest retailer in the nation until it was passed by Walmart in 1991.
"The age of the department store is probably over" Cederberg said, "They have to downsize, or become more like Target or Walmart. The needs of the consumer have changed. Most of these department stores became a thing in the late '70s, '80s and '90s."
Cederberg added that the rapid closure of retailers like Shopko can also be explained by a failure to keep up with the changing wants of consumers.
"Walmart and Target have been very good at finding what consumers want," Cederberg said. "Sears failed because they didn't know what their target market wanted. And ultimately, you can say that for every big department store. They all suffer the same fate : they don't know what their target market wants."
Wisconsin based retailer Shopko filed for bankruptcy on January 16th, 2019. One of the four Lincoln locations closed in March, while the rest are scheduled to shut their doors in April.
"Advertising is kind of what ruined Shopko," Cederberg said, "They have products that don't perfectly fit their target market, and I think that undeniably hurt them, but how they present themselves kind of fell apart. How a company presents themselves is a part of advertising."
"If (a business) isn't  able to market themselves properly, they aren't able to communicate their worth to society," DECA sophomore member Mason Madden added.
"And ultimately, Shopko failed to present themselves in a way that made them competent competitors to Walmart and the e-commerce industry," Cederberg said.
About the Contributor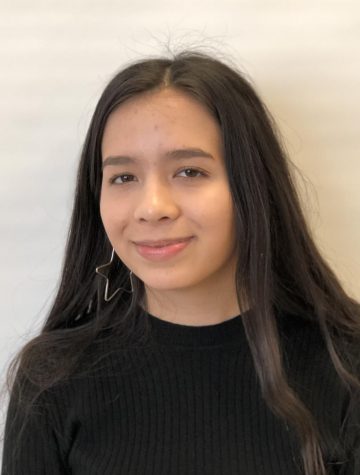 Neive Rodriguez, Reporter
Hi, my name is Neive Rodriguez and I'm a pre-IB sophomore at Lincoln High. This is my first year working on The Advocate. I participate in cross country,...